back ... next ... Sometime oil/c. 27 x 23" © 1987 Tom Ferguson collection Bruce W. Taylor, Atlanta. Bruce, an accomplished photographer, prefers to build a collection that is atypical of the artist, not the "popular" line. I just had the thought that this could be
hung "sideways"... the right side being bottom. That would fit more with the view one gets of their wristwatch. Bruce sent me a jpeg of the piece and I include it here, with his permission, to contrast with my amateur photography. He also sent an installation view, see below.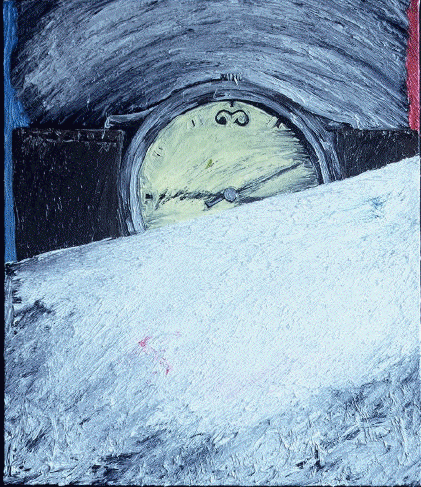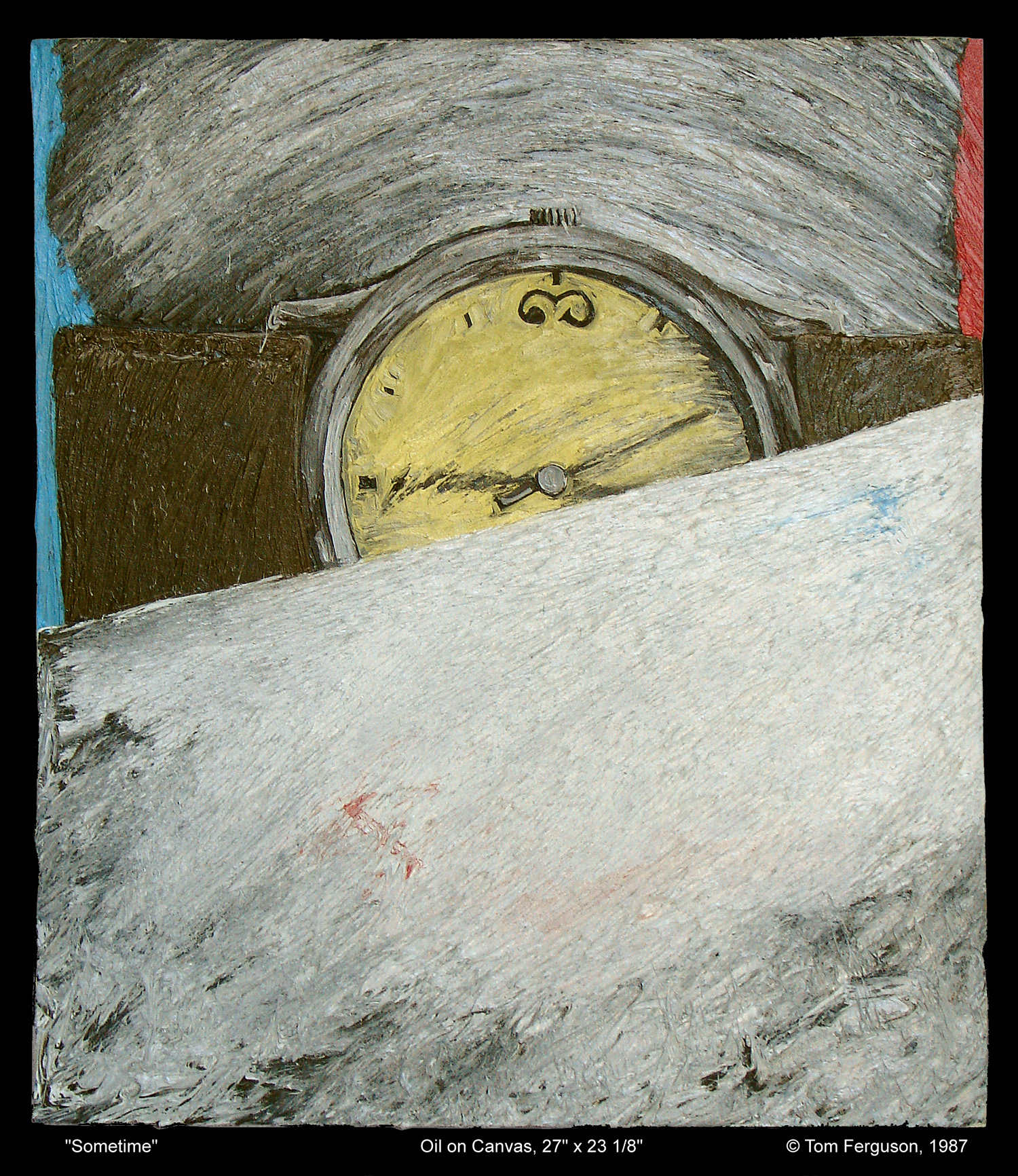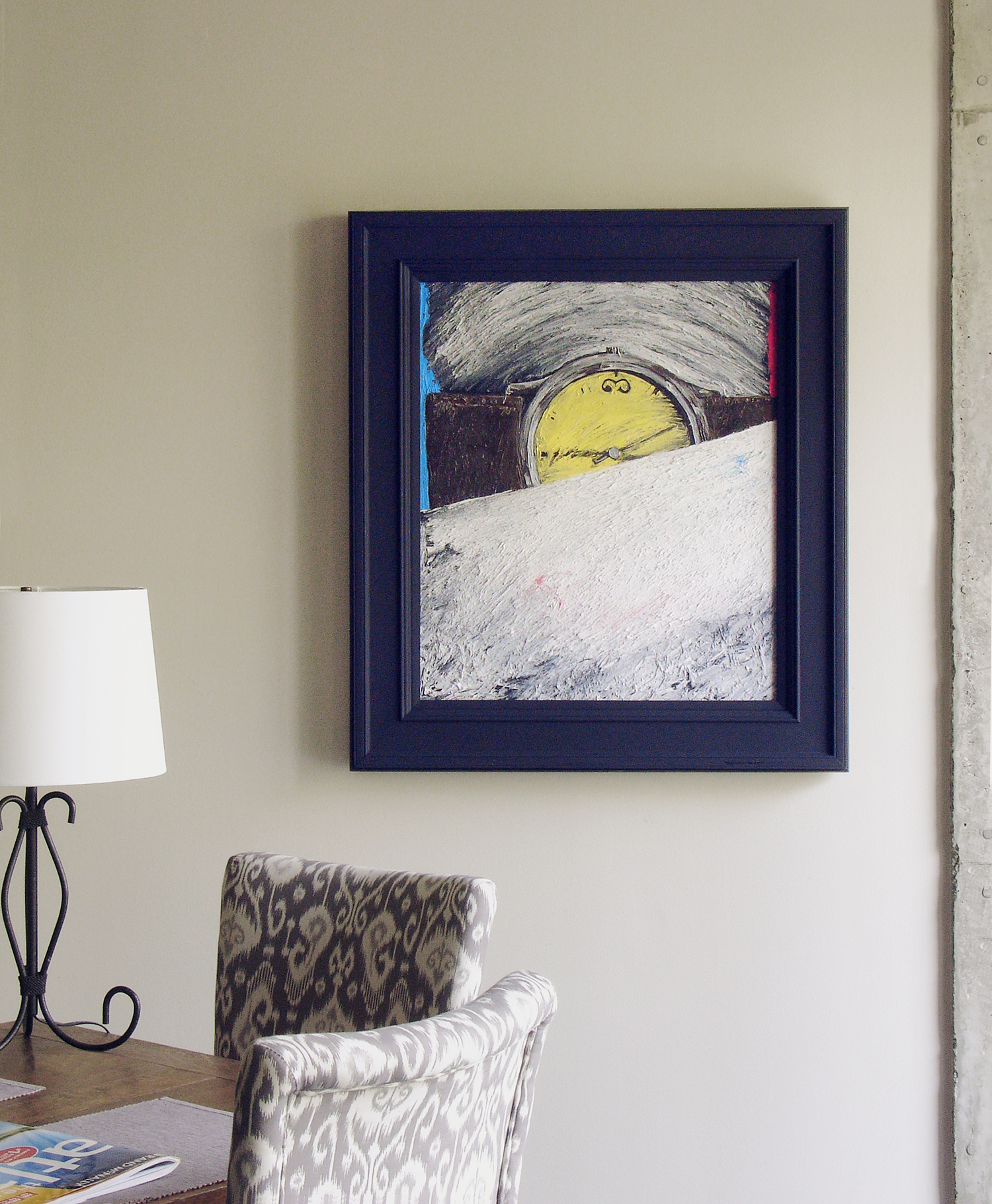 An installation view . Bruce had a handsome frame he found cut to fit the painting.
This is different from most of the others in the Single Object Series in that though it depicts a single view
of an isolated object it is cropped, very little background. Still it deals with the same idea, to isolate a more or less ordinary
object as a singularity resonating in time (in this case that has a little extra resonance via the subject & title).