back ... next ... Plane Event © 1987 Tom Ferguson collection Jaime Webb, Macon oil/c. 27 x 23"
Fay Gold said this painting was "sad" and... well, I guess... someone else said nostalgia is a mild form of depression
and this image might shoot one back to childhood, or one's children's childhood, now gone. 'course it's a celebration too.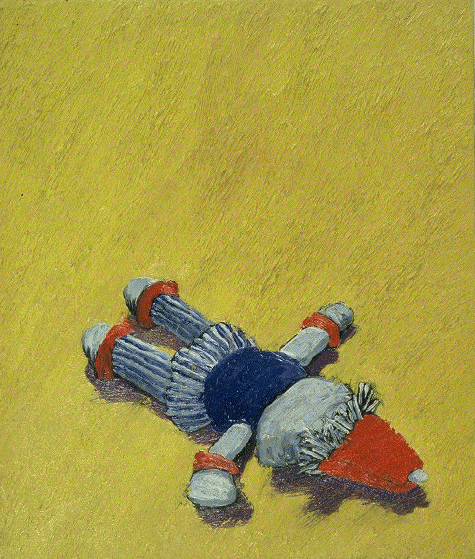 back ... next