back ... next

Most every year Art Papers asks for an auction donation for their fund-raiser, which I responded to, usually, with a piece along these lines, something playful, conceptual. That year they completely underestimated the attendence size... it was so crowded one could hardly see the art & so sales were down. Just as well, I got to keep the piece. The drawing came from daughter's sketch book and I put it on a block of wood cut to fit the dish, first putting acrylic paint in the dish, then forcing the block in, getting paint blowback, or oozeback.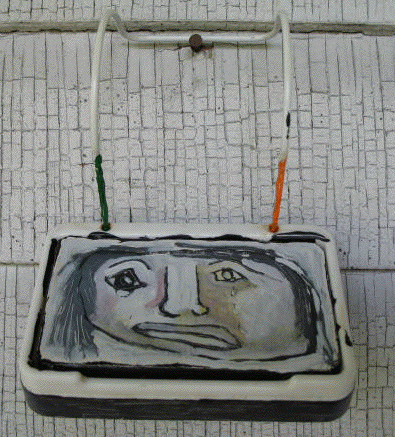 back ... next

Below is a sort of companion piece to


Soap Box

, called


Mo Soap Box

, which was in the Hambidge fund-raising auction
11/09, now
collection
Marianne Lambert, an auspicious collection.