back ... next ...Postulator © 1991 Tom Ferguson Still got it. oil/c. 65 x 42"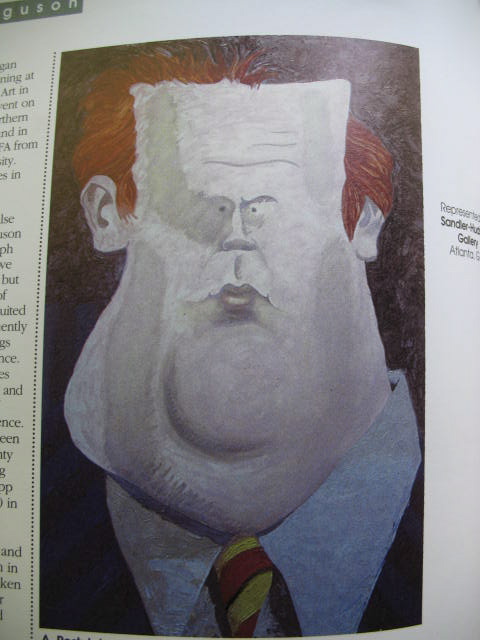 The image is taken from a reproduction in New American Painting when it focused on Southeastern Artists. I was using
thin paint and thick, and rubbing and wiping & scumbling. I keep wanting to, so may, touch up that
"shadow" on the left side of the face.