back... next ... Lev Mills © 1977 Tom Ferguson ... I filled in for someone at Spelman College when I first came to Atlanta,
teaching Drawing for a semester. I saw a faculty show & I think it was Lev Mills who was using tape to leave a line on
the canvas. I tried it with a few paintings & this one was bought by Howard & Ella Ruth Hunnicutt... photo'd in situ in their house in Roswell, GA. I first stained the canvas in various colors, let it dry, taped it in the linear patterns interesting me at the time & then added the thicker paint, in this case reverting to my Islamic interest with hexagons.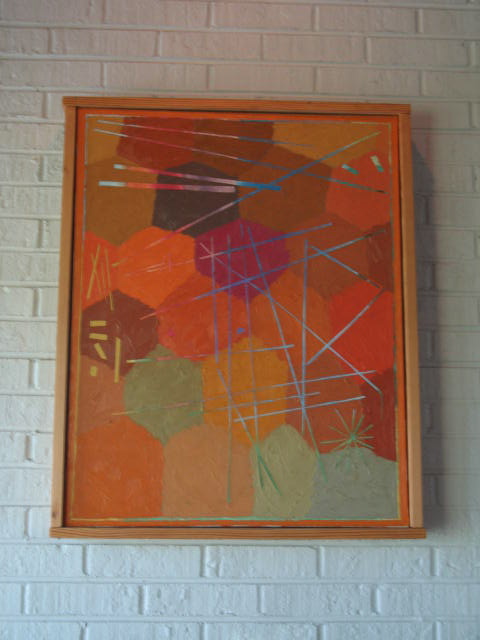 back
...
next