back
Fourth Floor
, Emory University Law School Library - Paintings, Tom Ferguson
The first image below shows the wall opposite the elevators. Everything else is to the left as you come out: above the drinking
fountain, in the hallway to the bathrooms, on all sides of a square column and around windows behind a study area of tables.

Companion
is above a dictionary around the corner from the series across from the elevators. With a couple exceptions these
are all appropriated images from my daughter's and my own sketch books (price list below).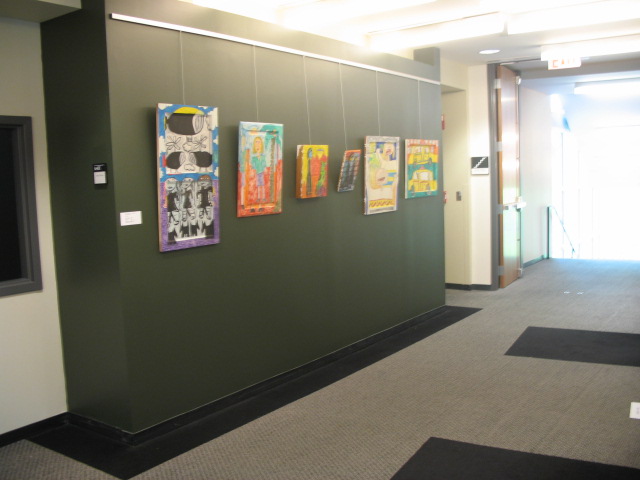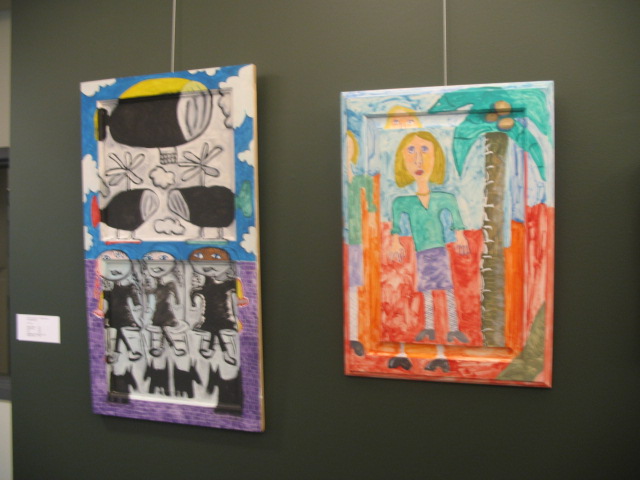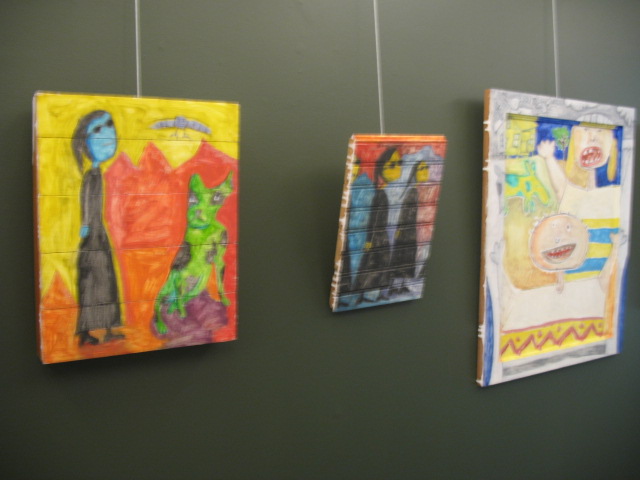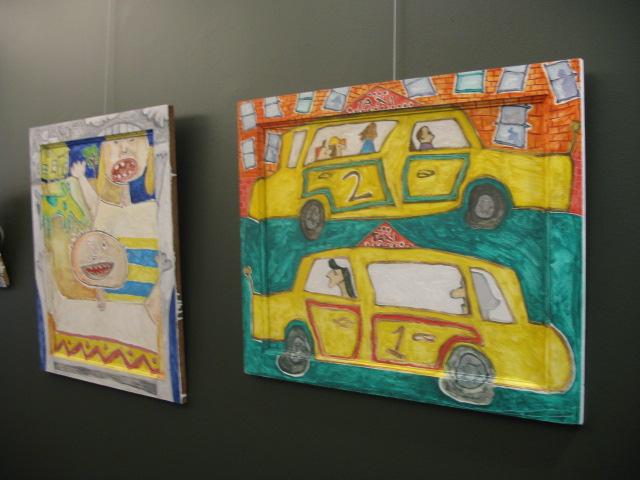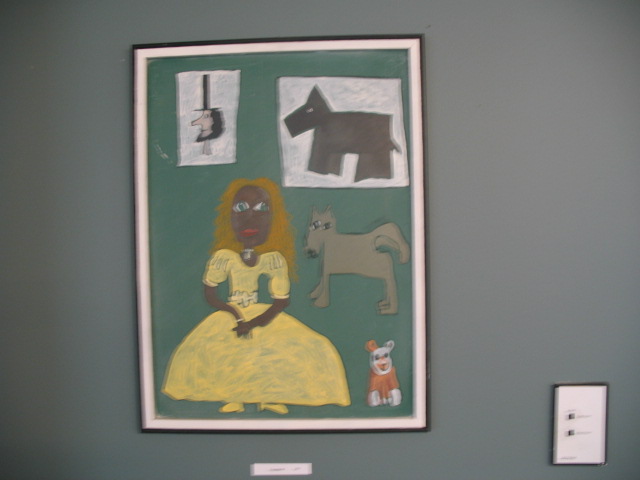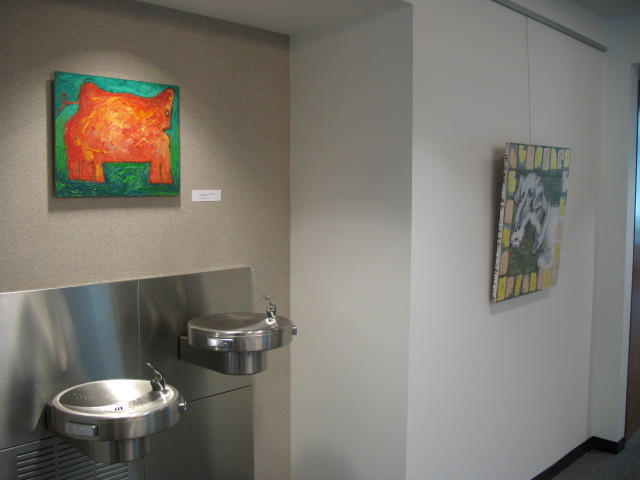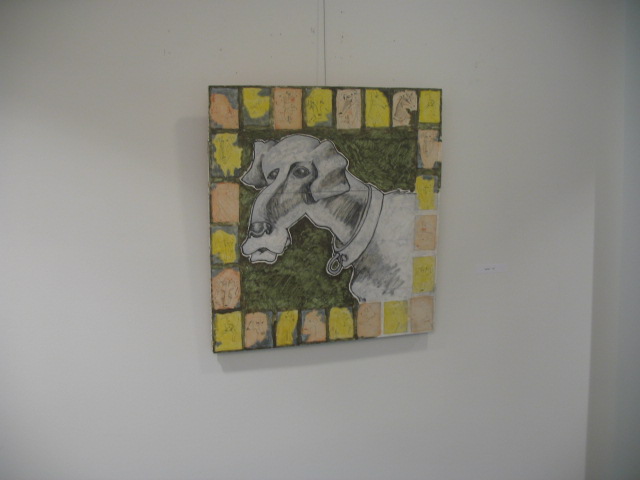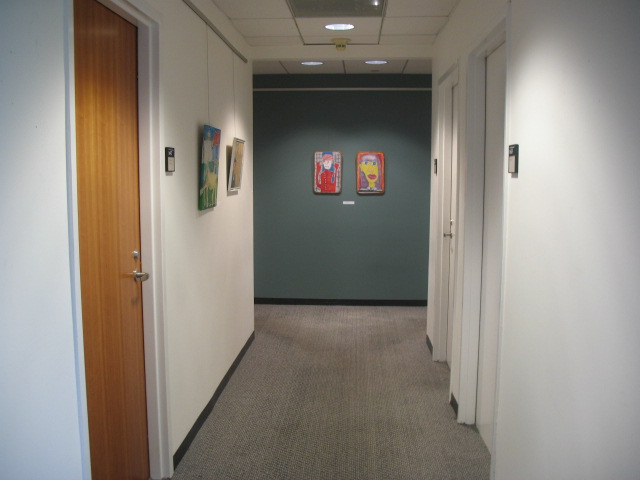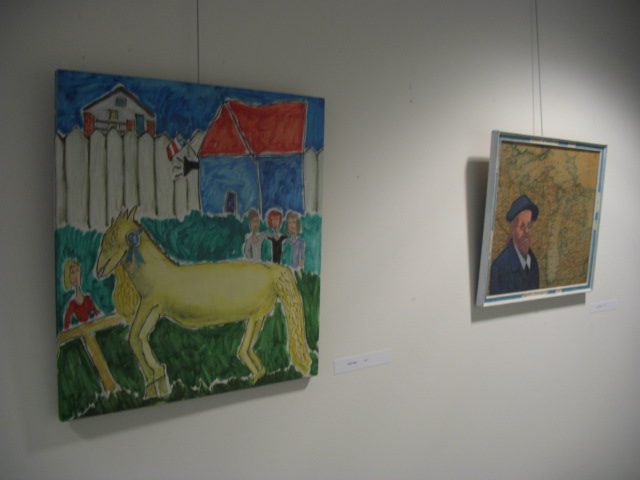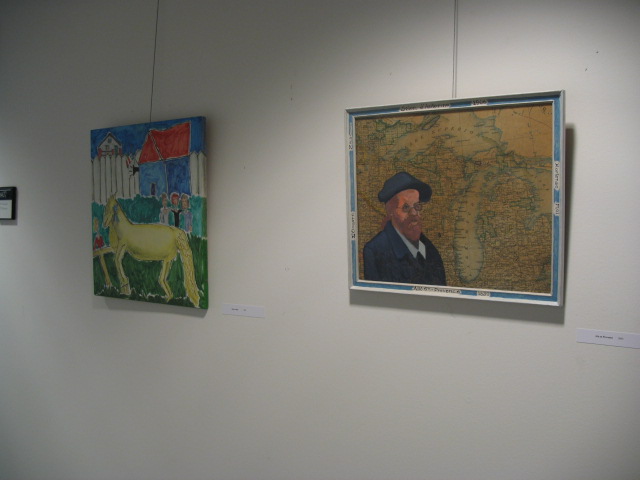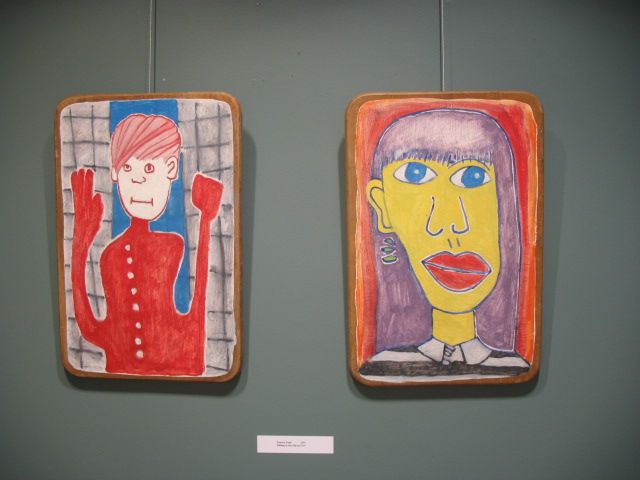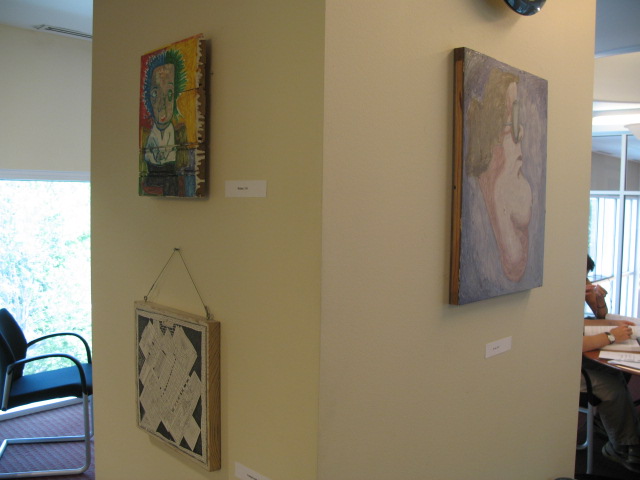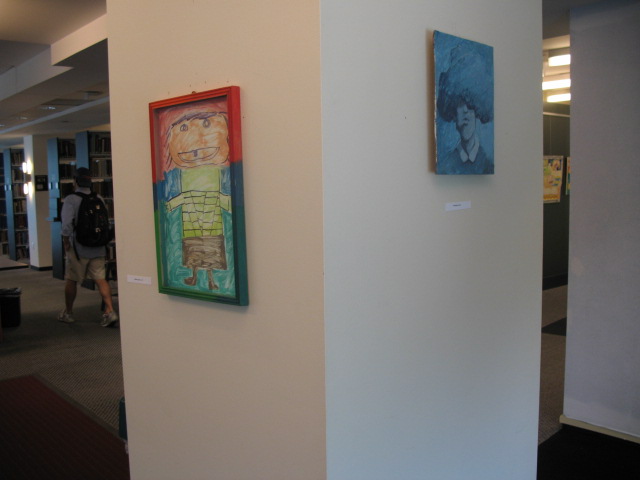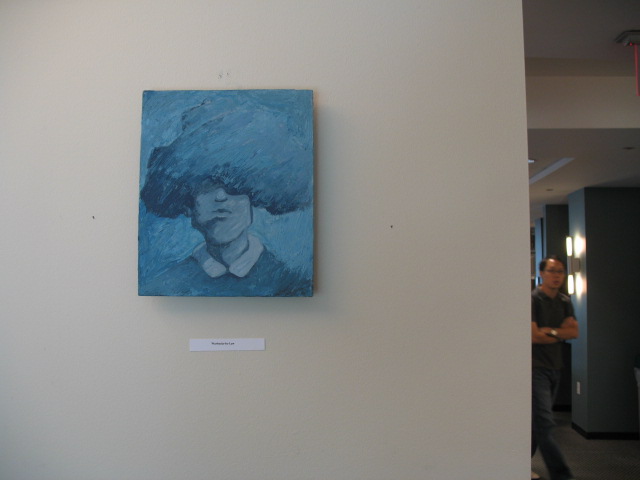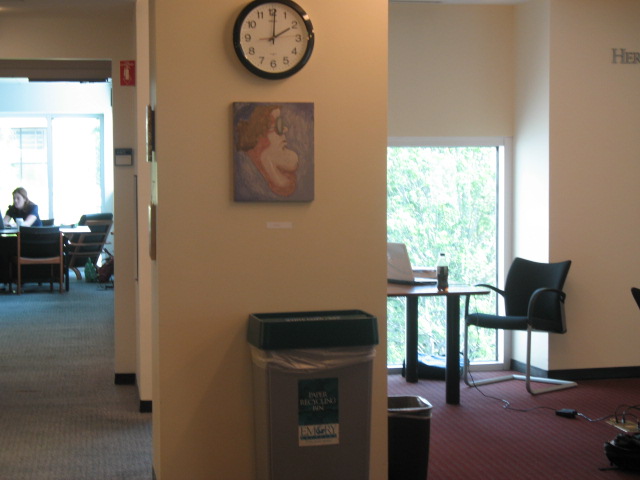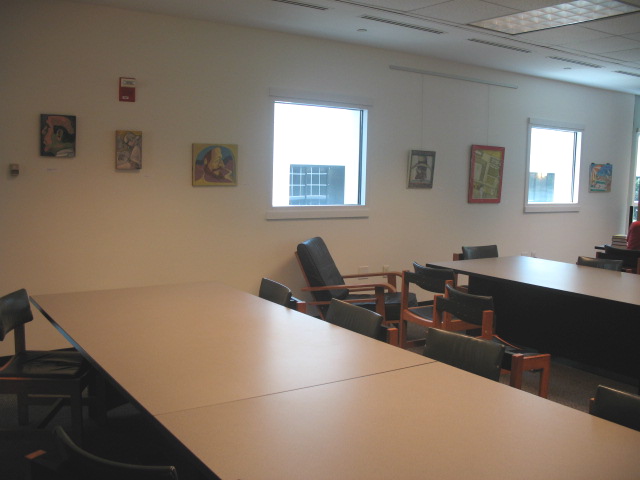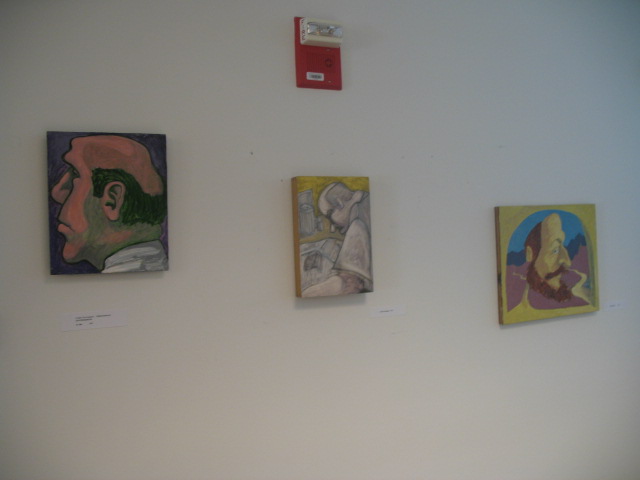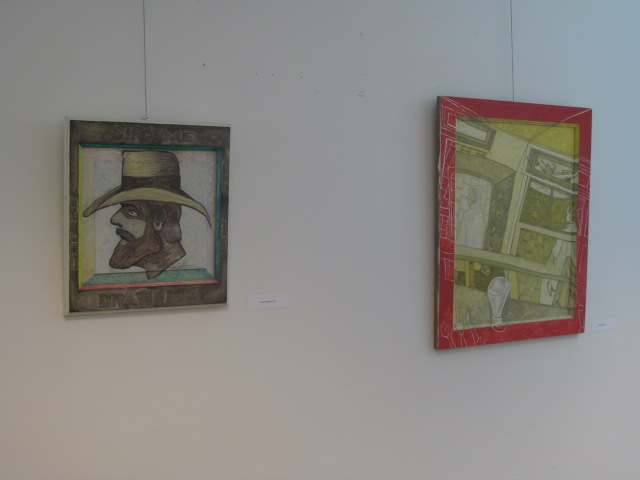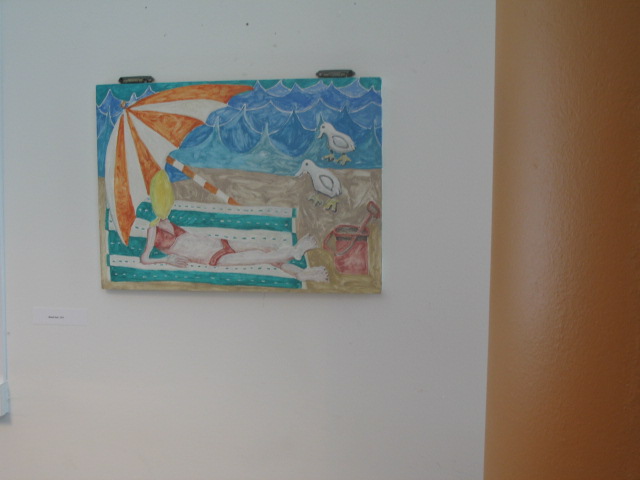 back
back to main
Price List:
across from the elevators, left to right
Picture Window, 2002 $ 1,600
Young Portal, 2002 $ 1,200
P.M., 2000 $ 500
A.M., 2000 $ 400
Applauding the Prodigal Son, 2004 $ 1,500
Thither They Go, 2002 $ 1,500
around corner, above dictionary
Comanions, 2004 $ 800
above fountain
Potential Pot-Roast, 1990 $ 1,200
Nug Shot, 2005 $ 1,200
Hallway
Horse Show, 1992 $ 700
Aix en Provence, 2003 $ 1,200
Towers Twin, 2004 $ 500
Sibling in the Mirror, 2004 $ 500
column
north: Moksha, 2000 $ 400
east: Warbucks-by-law, 1989 $ 600
south: Brevity (LOL), 1997 $ 400
west: St. Ann, 1989 $ 600
south wall, left to right
St. Jim, 1989 $ 500
Ash Can School, 1998 $ 500
This Flat Place, 1989 $ 600
See Me, Sing Me, 2003 $ 1,200
Ibiza Intrigue, 2004 $ 1,200
Beach Seen, 2004 $, 1000
back
back to main