back ... next ... Cuptoo © 1989 Tom Ferguson Still got it. oil on panel, 19 x 15"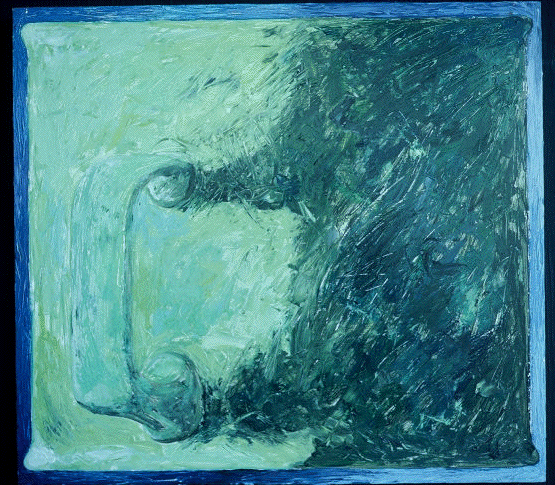 This is on a panel I scrounged from one of the schools I did residencies in. I thought they were abandoned, drawing boards
for a drafting class no longer taught. That's how I read it but I may have been abit too eager to believe that. In any event they
were great surfaces for what I wanted to do then.
back ... next .