back ... next ... 10 a.m. © 1989 Tom Ferguson Still got it. oil on panel, 19 x 15" I enjoyed the ambiguity of these
semi-abstract cups. The most engaging aspect for me really was the surface/color... the cup was a convenient structure
in which to paint-play-dance.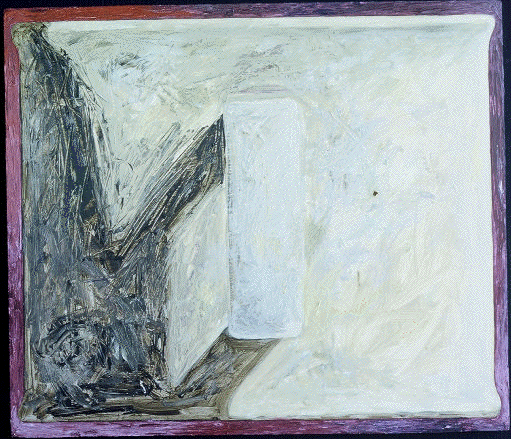 back ... next .