back

next

1040A © 1977 Tom Ferguson Took me awhile to realize I needed to remove my social security # from this painting.
Actually one of the very early word paintings. It didn't stick until 1980-82. But it's real, those figures accurately reflect what I was
living on. Half of 1976 I was in the final phase of my quest for an MFA at MSU. It was the first tax filing I did in Georgia.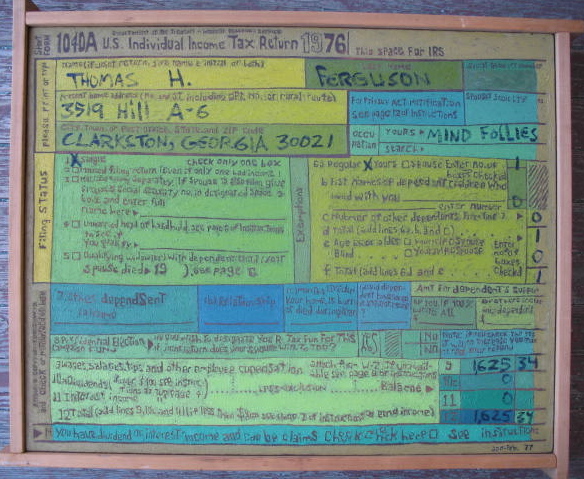 back
next