back ... next ... Throw Away World © 1987 Tom Ferguson Still have it. oil/c. 27 x 24"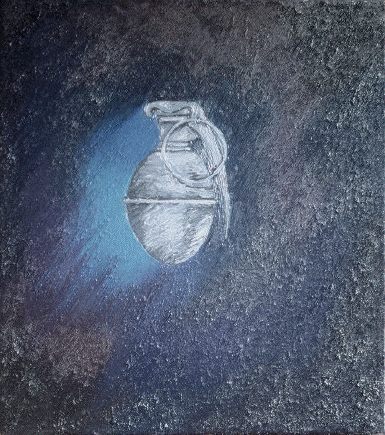 This image fascinated me over several drawings and this painting. I was asked, along with other artists, to do an image on a kite
to be hung above the food courts at Colony Square. I did a charcoal version of the grenade. The possibility of nuclear war was on my mind
so the title .