back... next ... Bob Weil Jazz © 1976 Tom Ferguson ... An homage to a sculptor/piano player I admired at Michigan State.
It was still in the air in the 70s, the idea of actuality, recognizing the two-dimensionality of visual art. There was even a drawing class called "Making Marks". Here we have a series of parallel & interacting marks or lines, themselves interacting with a color field, almost impressionist.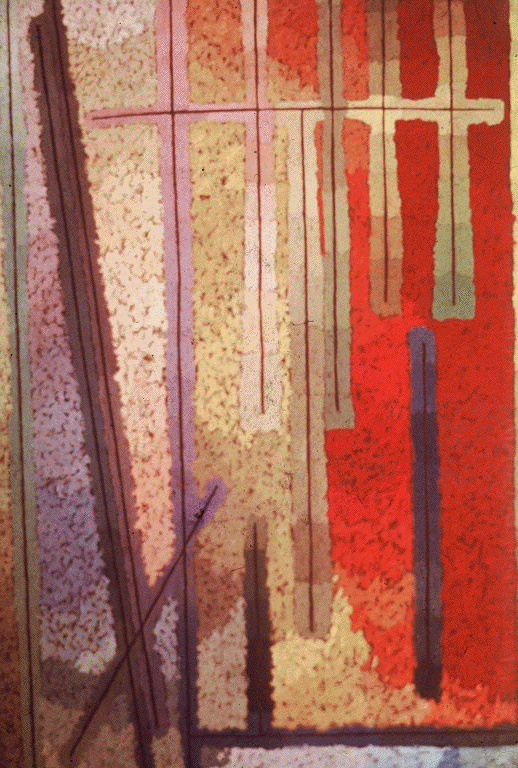 collection Patty & Patrick Brennan, Marquette, Michigan
back
...
next