Cycle Logical Stare © 2005 Tom Ferguson ... back .... next .... Acrylic on Arches paper Collection Joe & Dr. Hea Jung Ruesing
this work got passed on to relatives in San Francisco, California so now collection of.... I lost the names. Some installation shots below.
I did a series of dogs based on some sketches of my sister's dog in a travel journal. This one unintentionally evokes Joe Camel.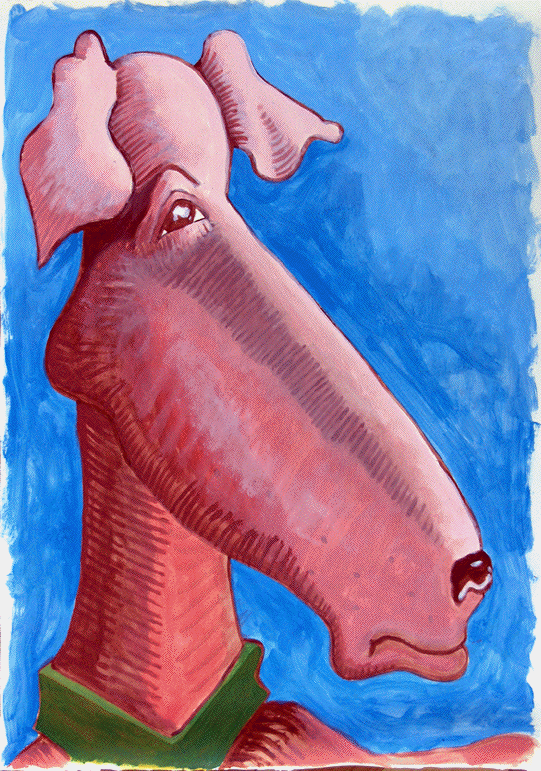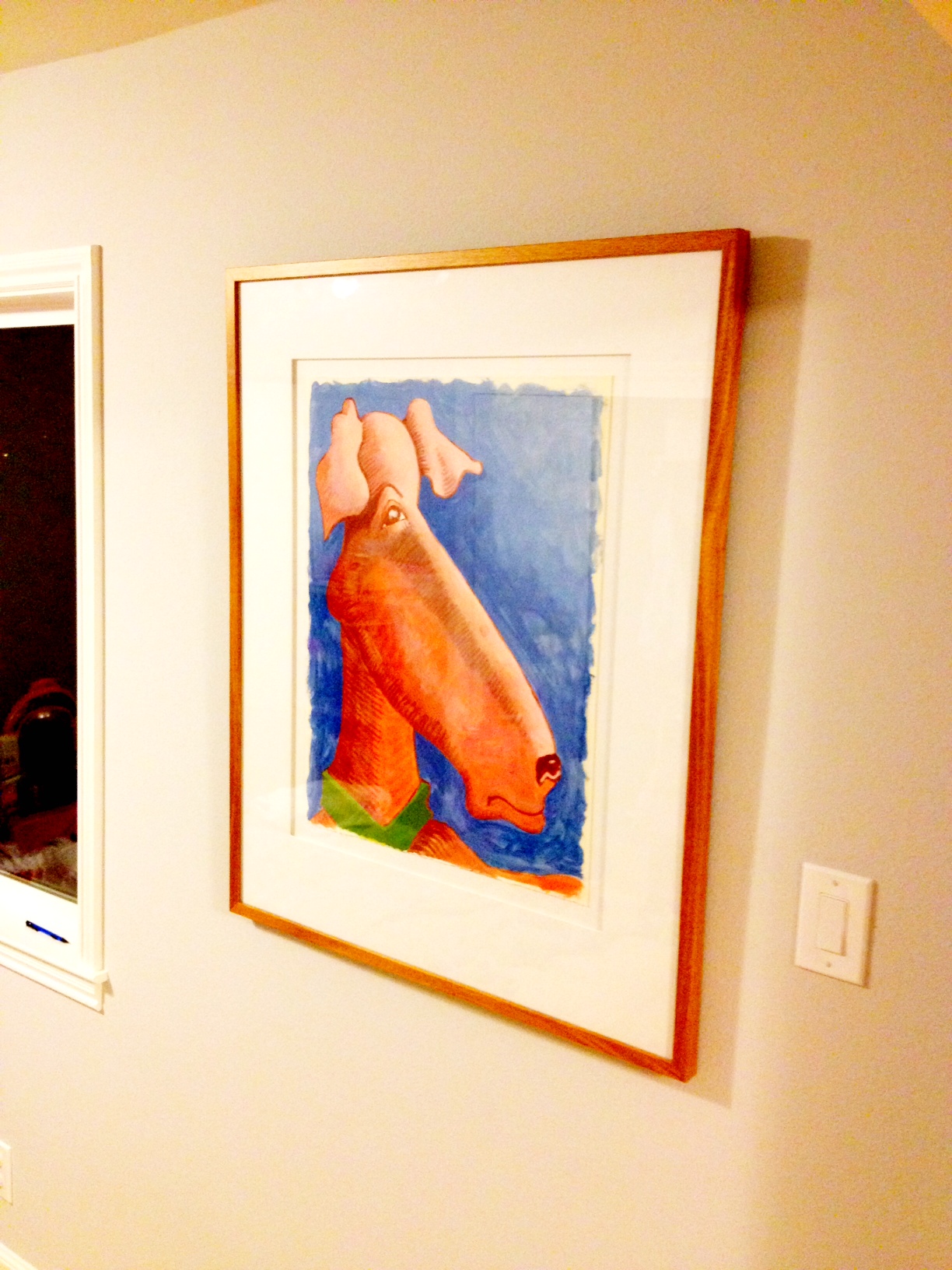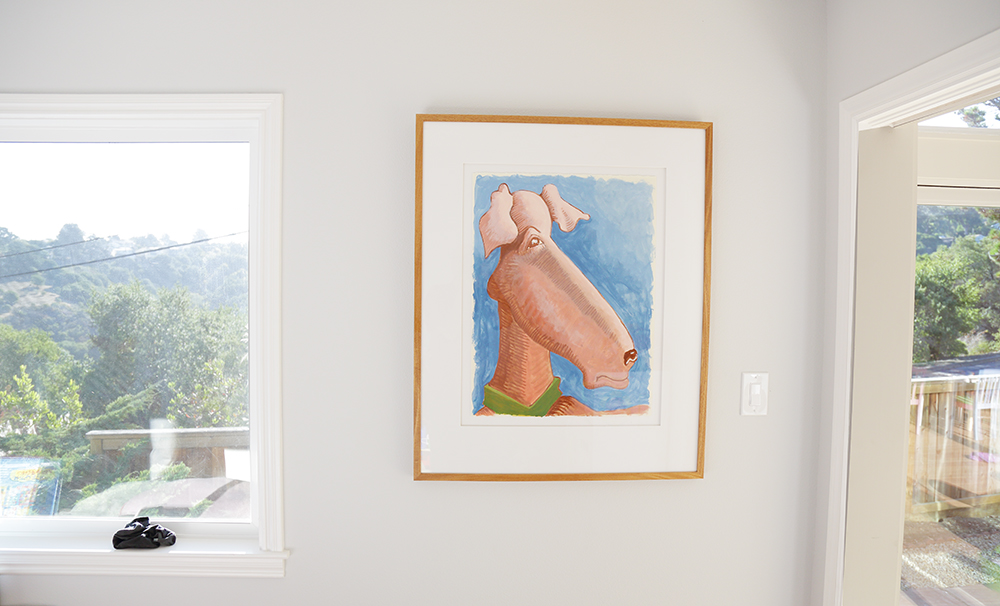 Interesting contrast... the first installation everything is more orange, taken from outside at night.
The second obviously durng the day and straight on. Joe was in SFC for a wedding & took the shots.
. back .... next .