back next Untitled © 1971 Tom Ferguson oil on canvas 14 x 14"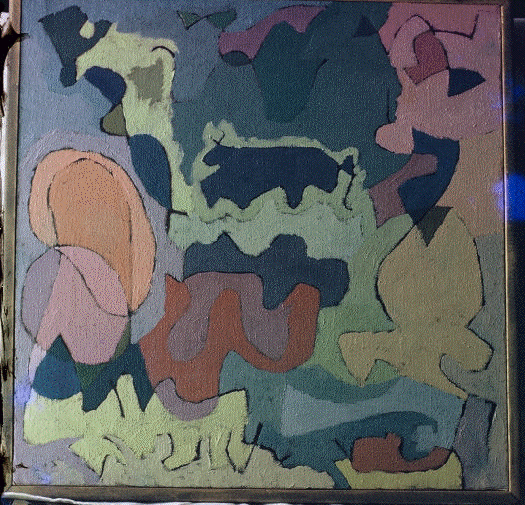 Veering into some muted colors. The University (NMU) Art Dept. stressed a precise language of art that
clarified for me some aspects that till then had been vague. One was to view color analytically, as consisting of hue,
brightness and saturation, meaning... a color is, say red, and it has some brightness/saturation that is, some grey mixed
in, in some ratio. Immensely helpful in matching colors and in seeing what is actually there.
back
next