back ... next ... Slide Long Slide Song © 1991 Tom Ferguson, oil on canvas 48 x 48"
This one ended up in a Columbus, Ohio Hotel. It was very interesting and challenging and satisfying to translate
the cup approach I had been using into this larger format.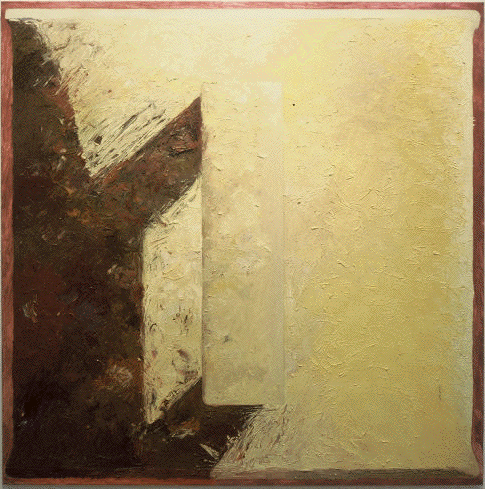 back ... next .
Sold to a Hotel in Columbus, Ohio