back

Sandler-Hudson Gallery, Newtrient

© 2000 Tom Ferguson This was an exhibit in Sandler-Hudson's small space when they were on Peachtree near Collier Road. There was also a 4' square painting, Big Little Red Bike, appropriated from daughter & bought by King-Spalding, a prominent Atlanta law firm viewable at http://www.thinkspeak.net/kids/bike.html but use your back button to return here (also you can see it when you get to the Appropriated Children's Drawing category). The notebooks hanging on the right of the top pic: the bottom one, pages of drawing/painting collaborations with my daughter. I did drawings & she colored them. The top book is a collection of drawings I did at a clerical job where I would sometimes have to make multi-copies of a single document. I'd do the drawings while waiting for the run to finish. There is further discussion of these works at the category Found Objects & Appropriated Children's drawings. Note once again, the apple jug editions.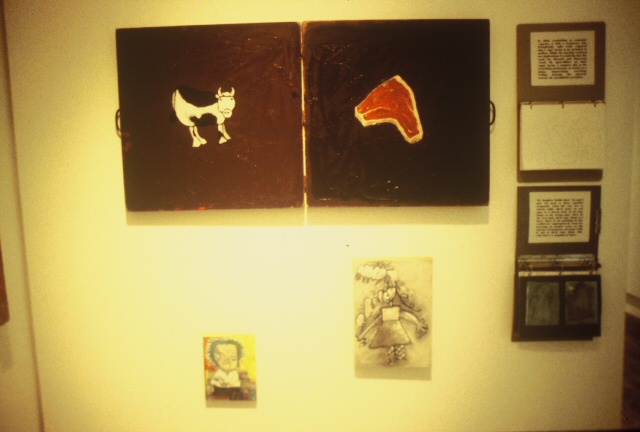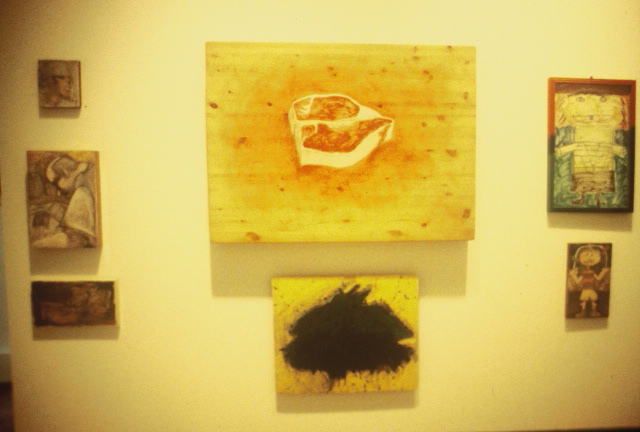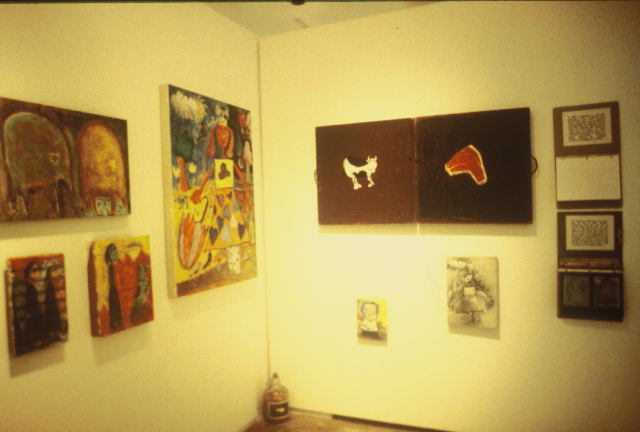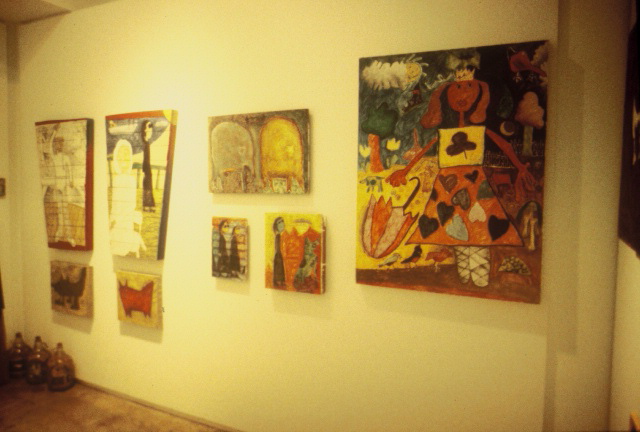 Catherine Fox did a write-up on the show for the AJC (4/21/00), calling it a "Fine and colorful comeback"
including 3 photos and the compliment of being aware of the development of my paintings since 1984. Her title refers
to the fact that I hadn't been exhibiting much since 1992, preoccupied as I was with songwriting and political cartoons.

back