back ... next.. Several Major Problems Plague the Patriarchy © 1984 Tom Ferguson Still got it.
oil/c. 24 x 27" I found the drawing in the one-a-day books and was surprized at how it summed up the crisis nicely. I noticed
a supportive quote by Skinner when he was in town once where he was asked what important problems we face and he said,
"Pollution, Nukes and Over-Population".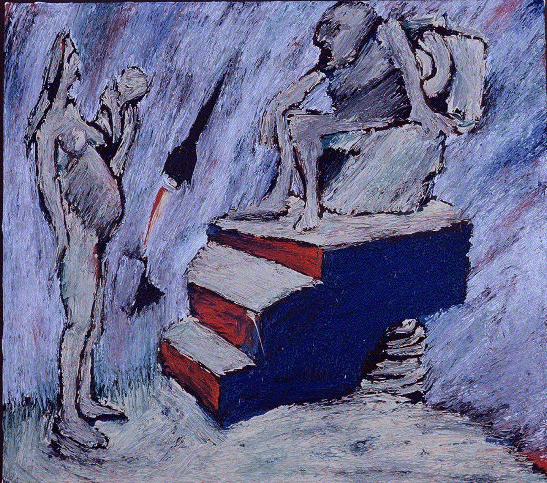 Everyoncet in awhile political problems become so urgent they bleed into my paintings. ... back ... next