back ... next ... Oct. 7 - Nov. 7 © 1983 Tom Ferguson ... oil/c. 27 x 23" Still own it.
Selections from my European travel journal of Fall 1982, in this case Madrid and Poseidon's Temple, Greece.
I'm adding two details if you want to scroll down to have a look. The bottom pic shows the frame off.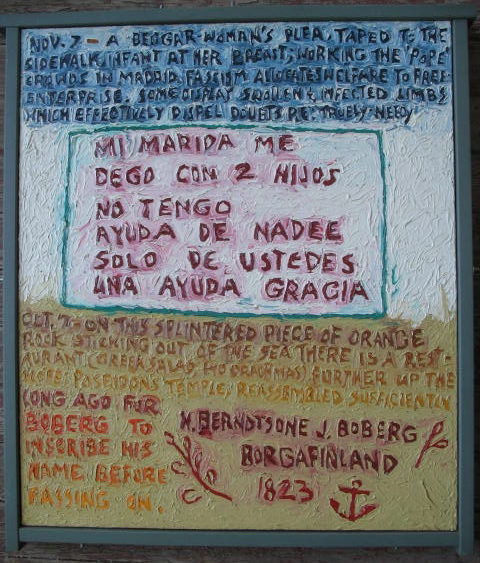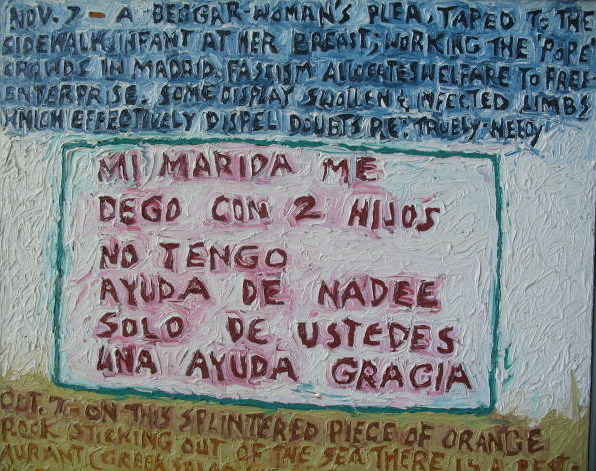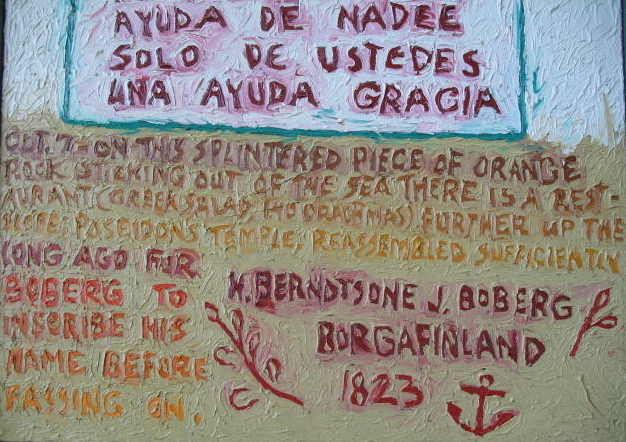 back ..next