back ... next ... Partial List of the Dead © 1982 Tom Ferguson ... oil/c. 28 x 24"-ish. Still got it.
Seemed like alot of folks I knew, or knew of, were dying off so I commemorated them, and us by implication
so no need to update though we all know there've been many.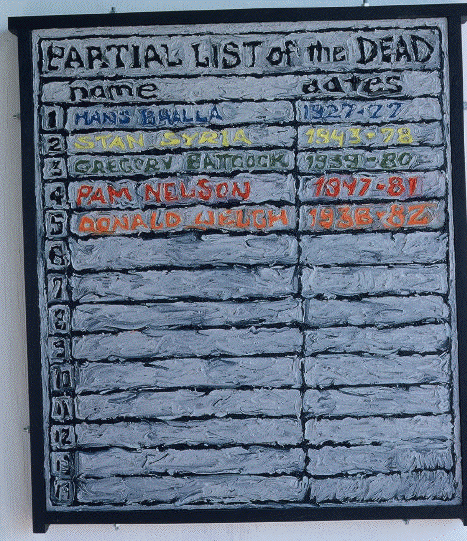 back ... next