back ... next ... Installation Sandler Hudson Gallery, Atlanta © 2000 Tom Ferguson
still got these but the top two have been re-worked (see Finale)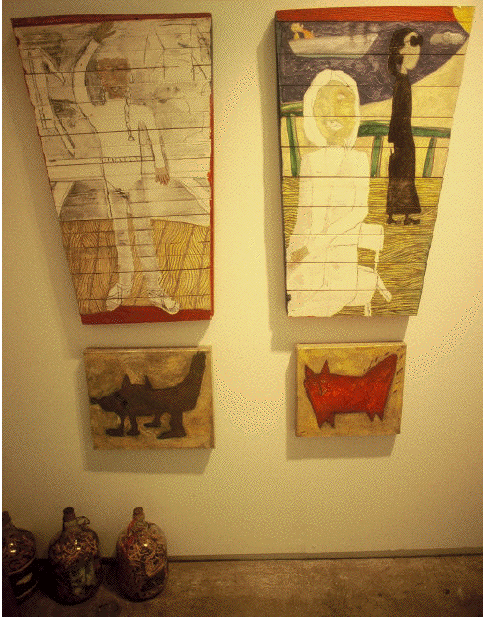 The wedge-shaped tongue & groove pieces are salvaged from a crate. The canvases below also mine daughter's sketch books. The jugs are sort of a 3d print edition.
back ... next .