AS-IS (finale) Inner Gallery West Wall

back next (lyric sheets) For details of the west wall click
The three rows of paintings here are from, bottom, 1983-4, when I was taking imagery from one-a-day drawing books I kept from 1969-74;
the middle row is from 1984-5 when I was doing heads; and the top row is of single objects, a series I started in 1986. The heads and single
objects co-mingled over time, going back and forth between them and the full length fictional portraits as well. I loved exhibiting these as
modules, making for many potential arrangements, especially the heads.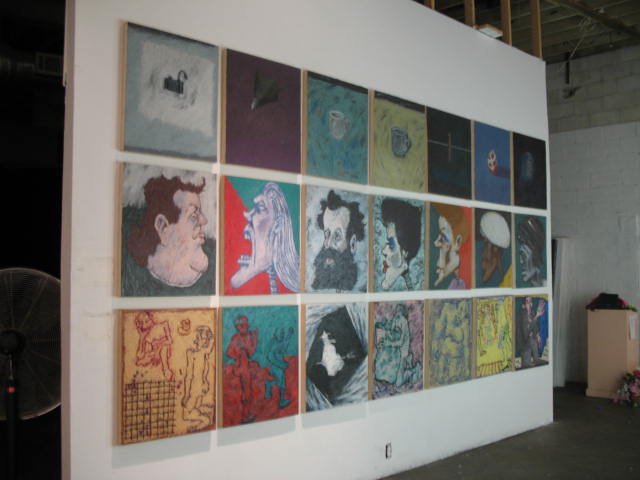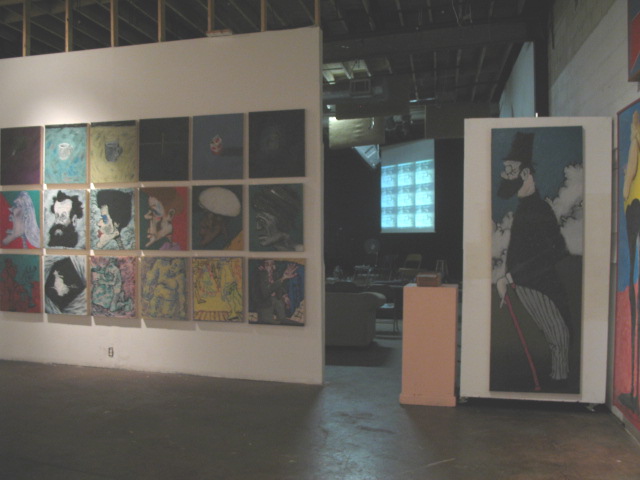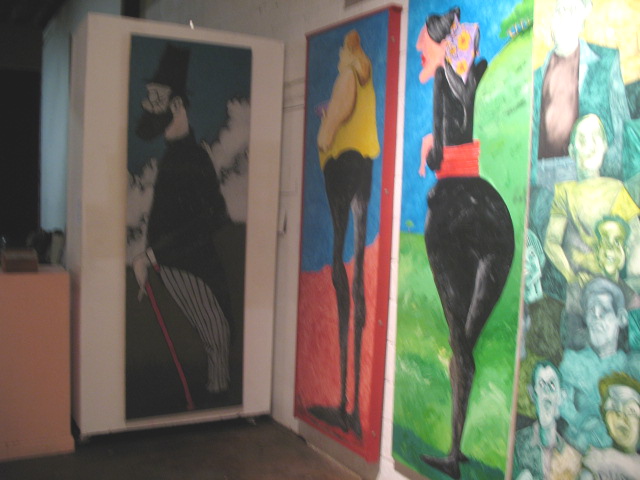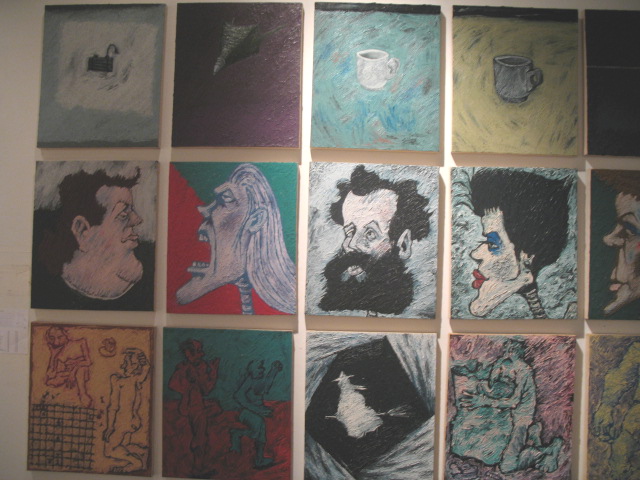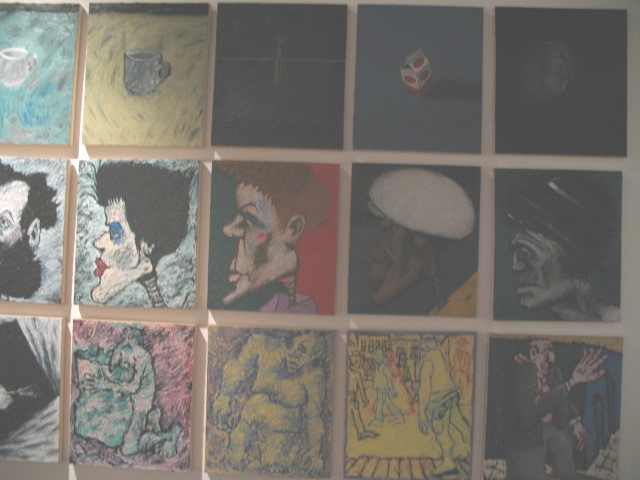 The detail shots show the sculpture
Hans Bhalla Ritual
and the painting
The Taker Under
and the first part
of the north wall. On the other side of the west wall is the lyric sheets and beyond that the Eyedrum stage.
Finally, details of the west wall proper.
For closer in details of the west wall
click
Devil Driver
Cup Joke
Cup Board
Connection
Dairy Atoms
Throw Away World
Middle Row
Senor Goya
Mid-Yawn Sneeze
Hedge Clipper
Chair Man
Ms. Chas. Darwin
Paul Cezanne
Underwhelmed
Bottom Row
One Up
Earth & Air
Hallow's Eve
Before Pim
Oscar Das Kleinkind
The First Cynic in California
Jamais Vu
Hans Bhalla Ritual nfs
The Taker Under
back
next
(lyric sheets)