back ... next ... First Violin © 1985 Tom Ferguson ... oil on canvas, 27 x 24" -
collection Okefeneokee Heritage Center, Waycross, GA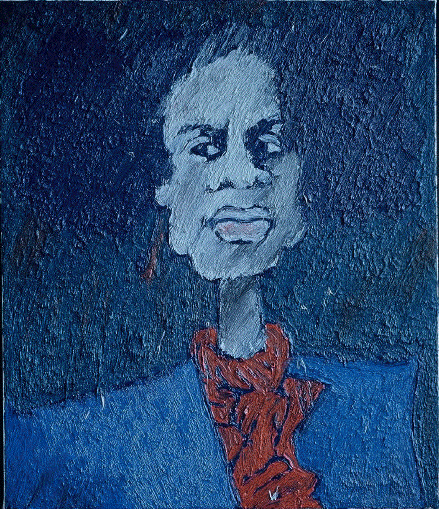 back ... next ... I realized, doing these heads, that if I just went w/my inclinations i'd end up w/ white male heads. So I made a deliberate effort to be inclusive and to stick a little political dig in, like titling it 1st violin... how many female first violinists are there? Senators? Lead guitarists? The first painting of 1985. This painting was damaged when the ceiling of the gallery it was in, George Herbert Institute of Art, Augusta, GA,
collapsed. No one was in the gallery at the time but the night before there was a full house, elbow to elbow people at a fund-raiser. Hopefully
the museum repaired it after paying me its then-value.