back next (OK Cafe Money Tree)

Interior Paintings

(Hall of Fame-10 Years) © 1994 Tom Ferguson I've done caricatures of staff when their employment duration arrives at 10 years - did the sign too. In the entry of the OK Cafe, Atlanta. Details & updates below. The two oil painting were bought straight up, not commissioned. They are:

Governor Beckman

and

Intersection

.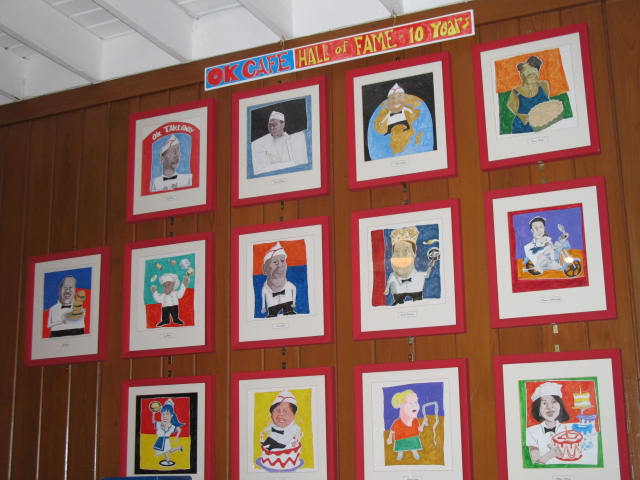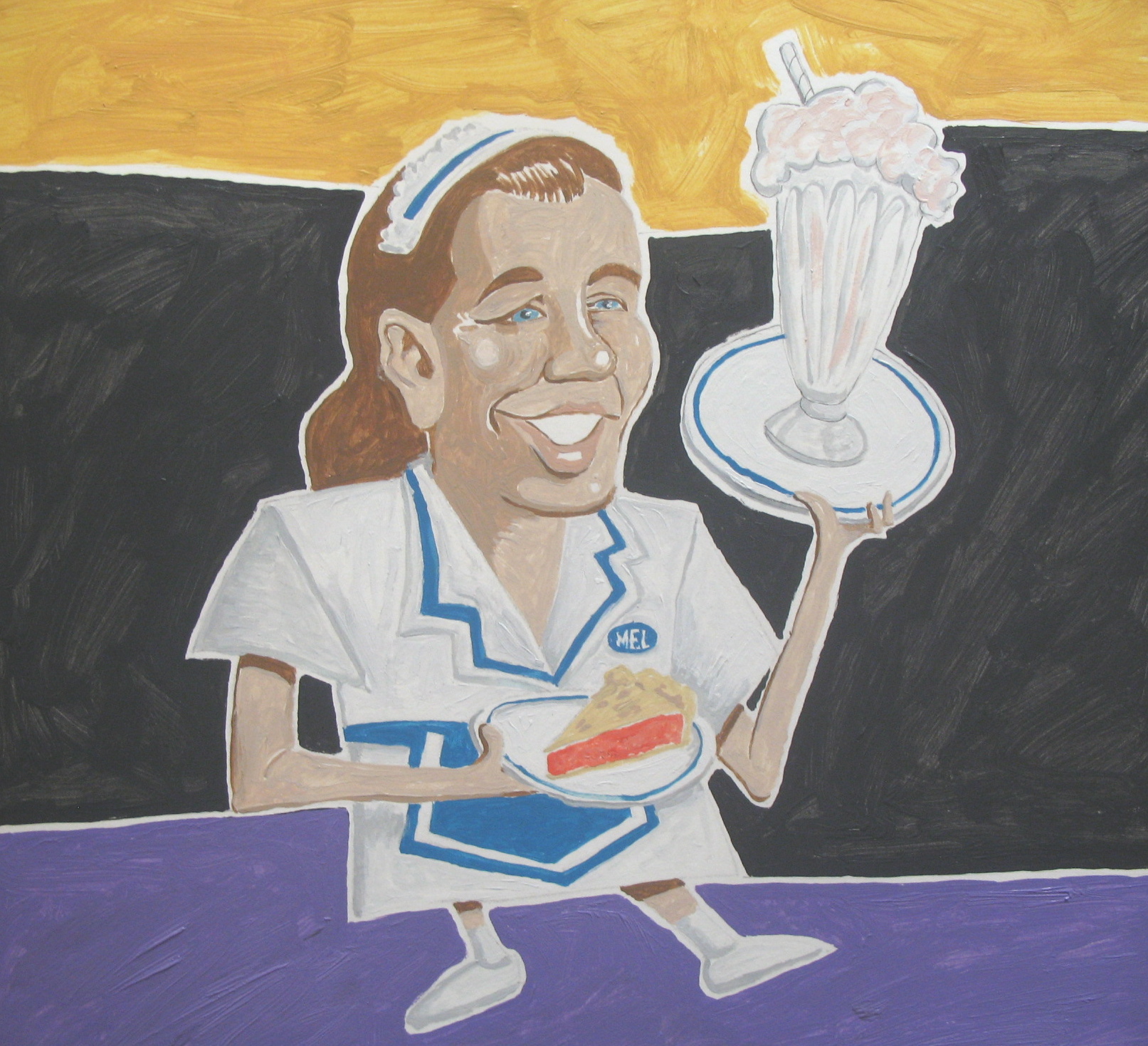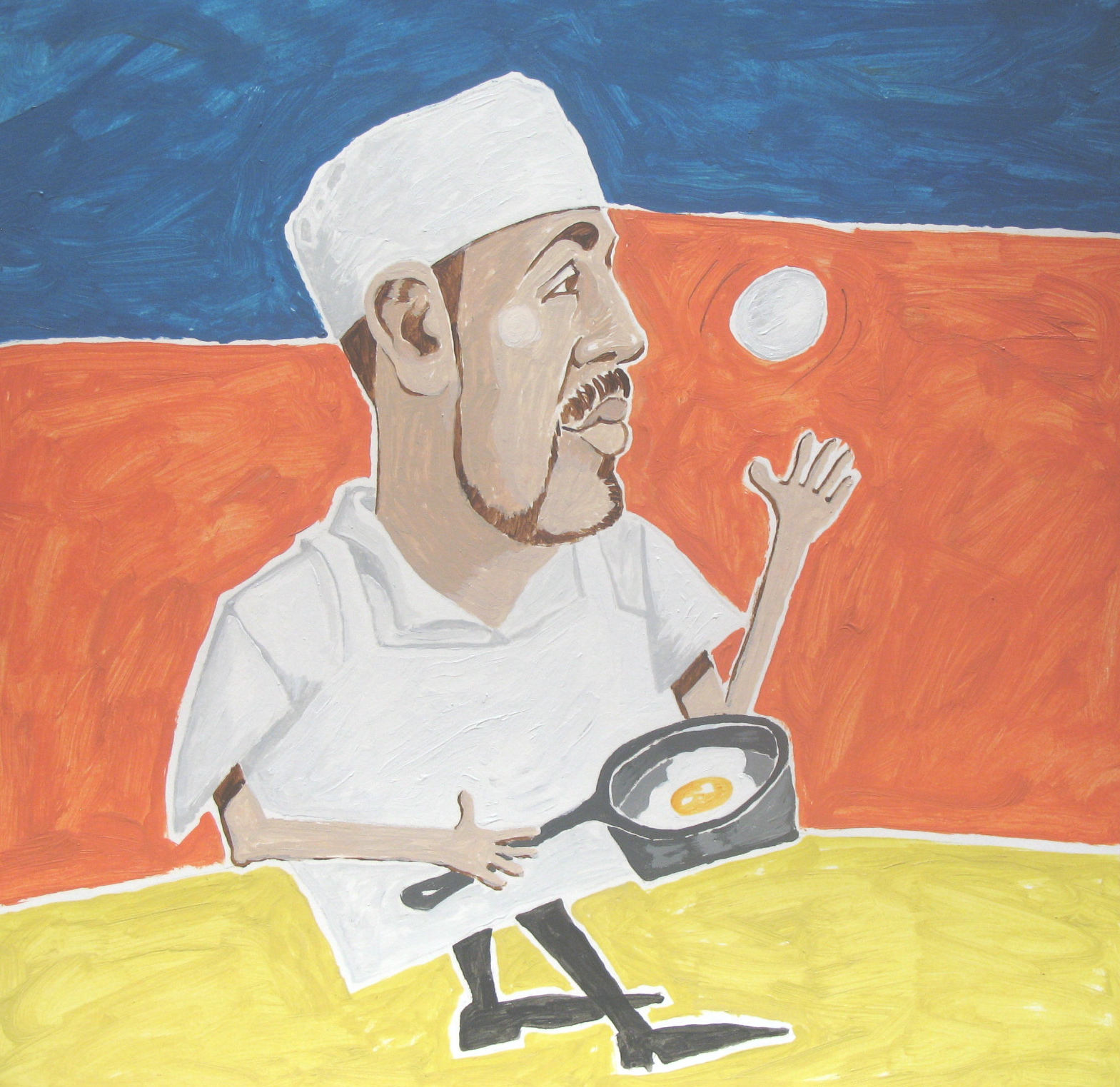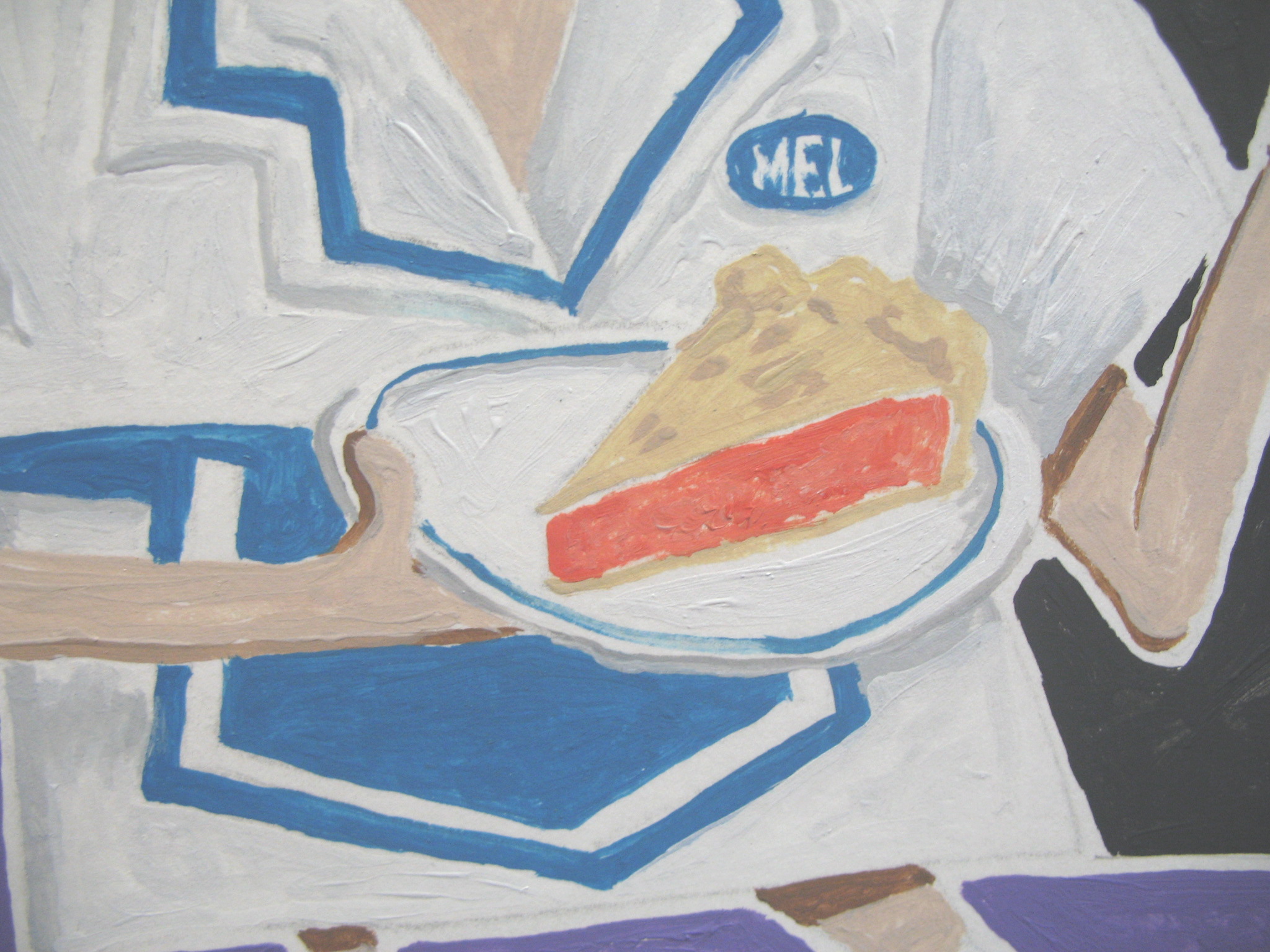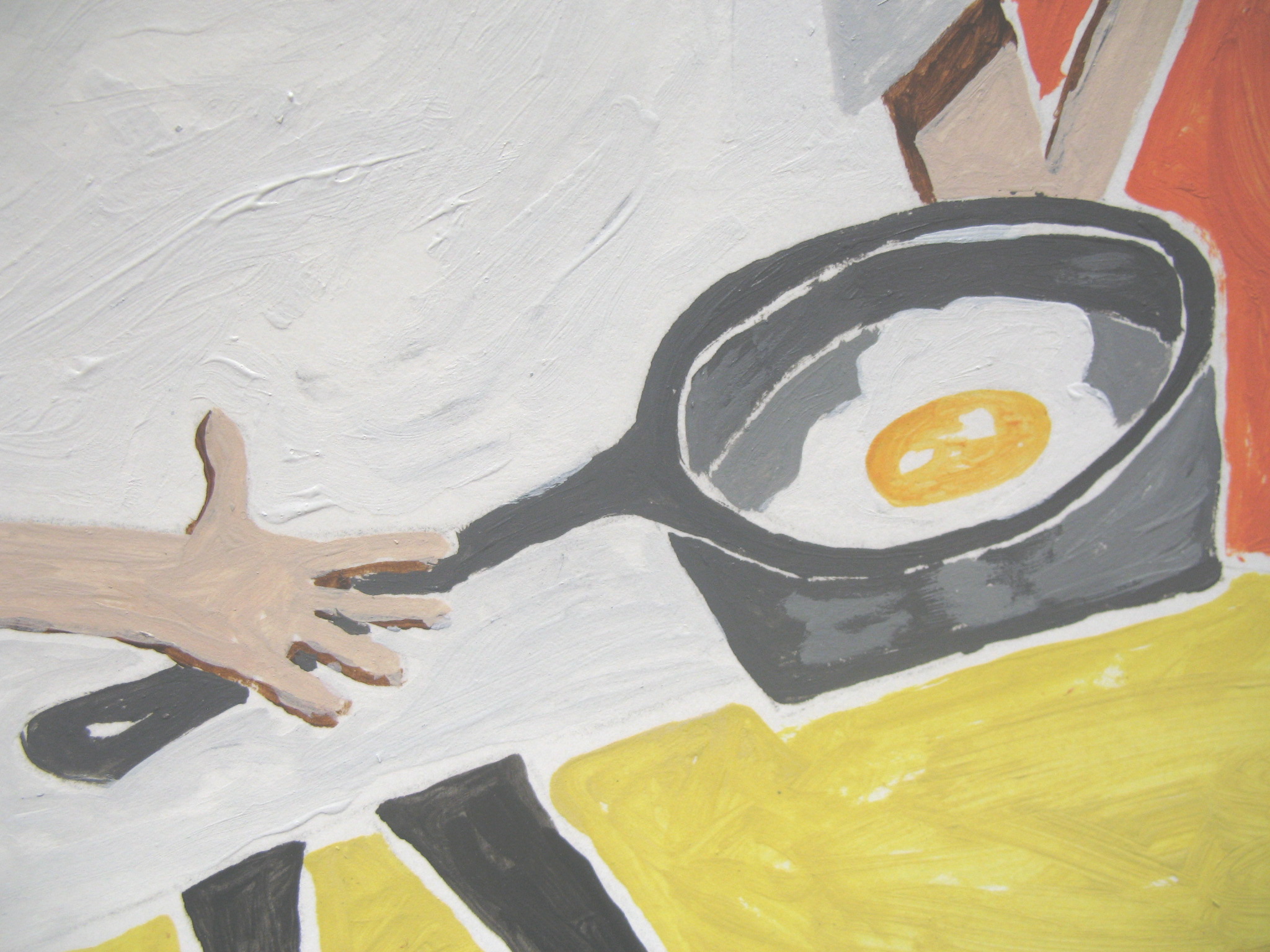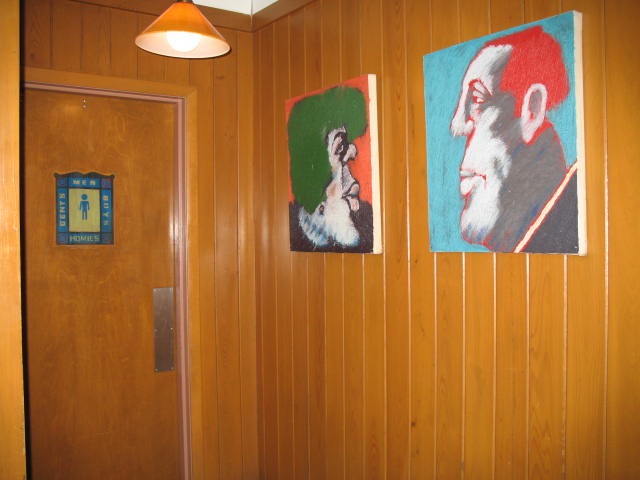 a more recent installation shot (below)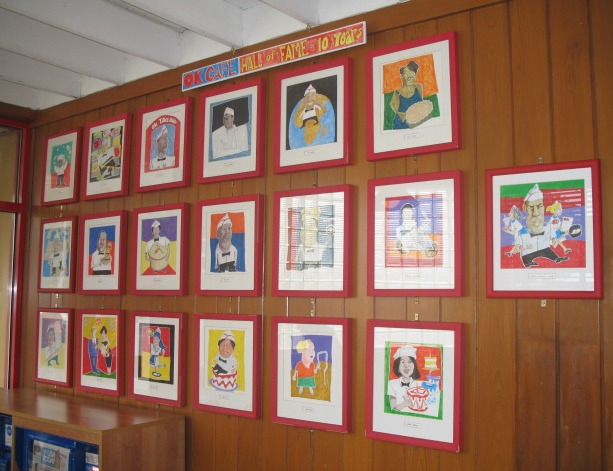 and one close up - i'm given instructions to characterize each worker, this one being a cook
but also having a certain reputation as a magnet for the other gender (which he denied).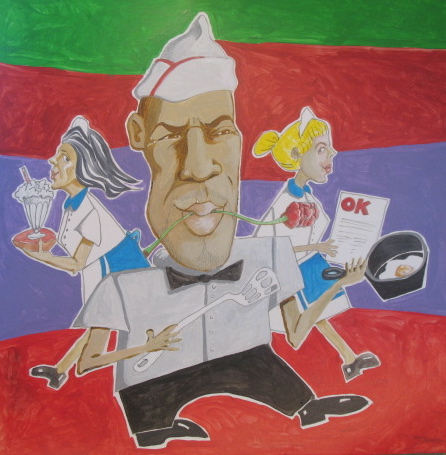 the latest pic 2012 below (just sent in two more - not up yet)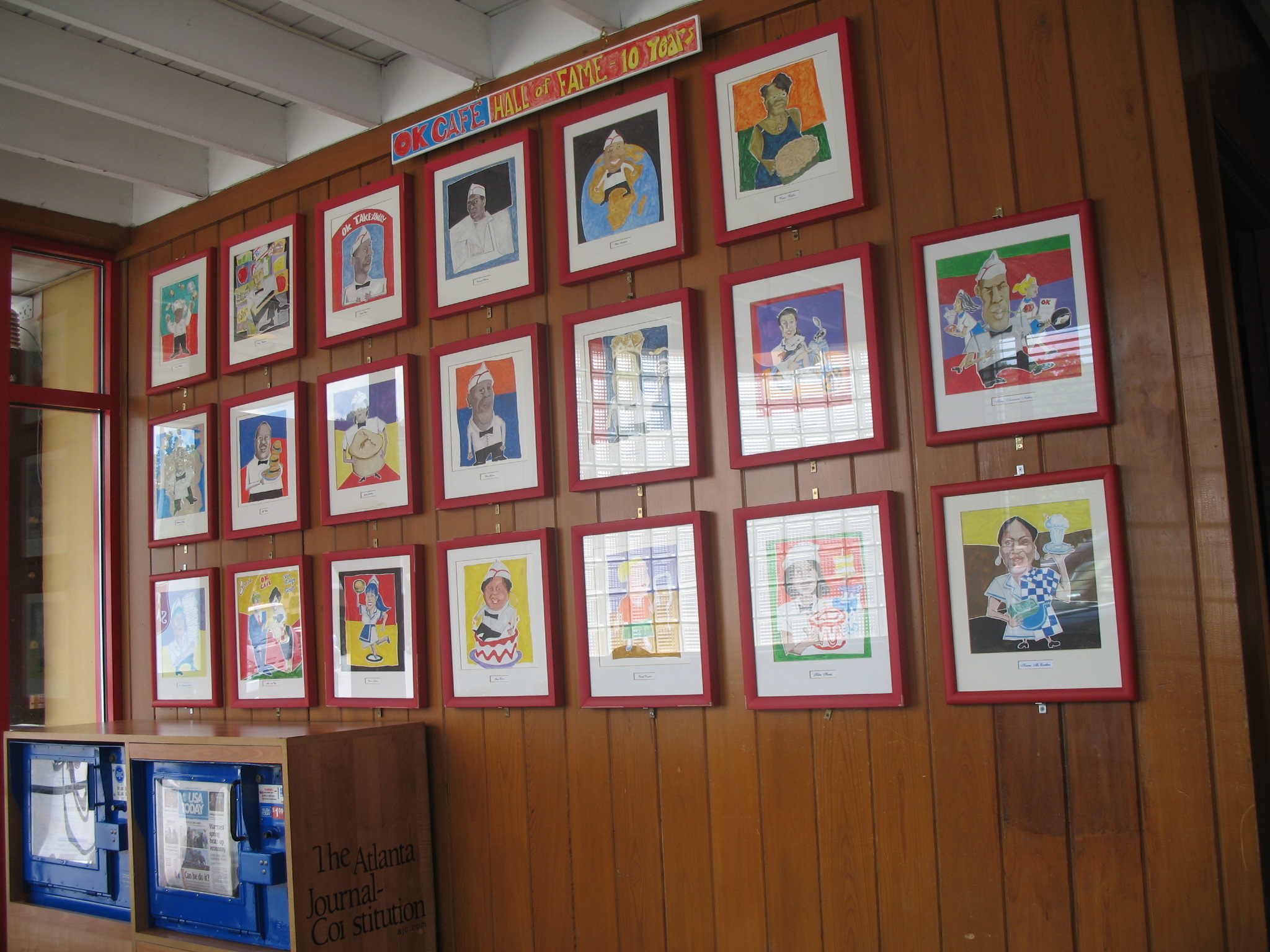 the latest one, 6/4/16 Judy this one after a fall 2015 fire which had the place closed for almost a year so the crew probably
turned over significantly... I was surprised to get one so quickly.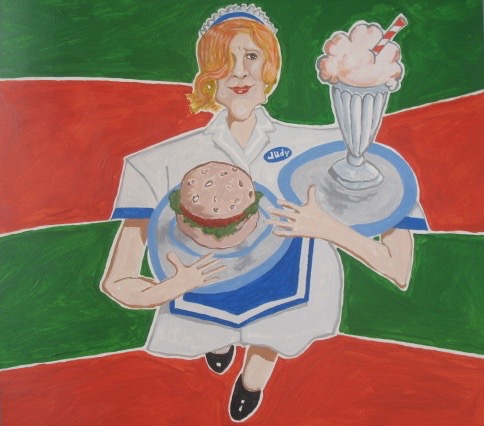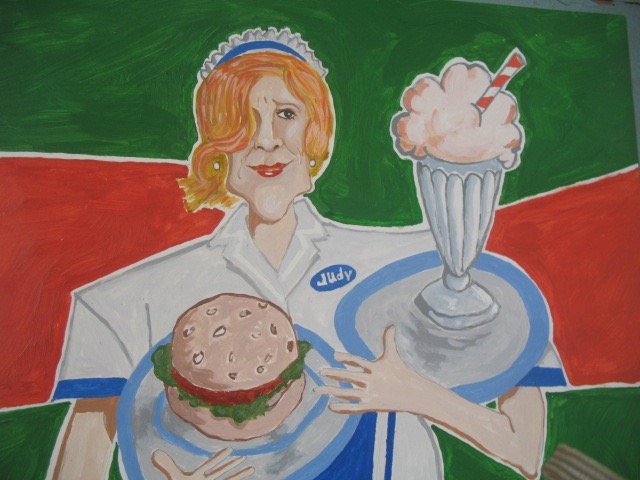 back
next (OK Cafe Money Tree)