AS-IS (finale) Entry

This is the first wall one sees entering Eyedrum. back next (back entry panel)


I mounted these images in the entry to represent the three components of the exhibition - Painting, political cartoons and songs. A 2-panel painting of a song, the poster made from a political cartoon and of course the painting, a good example of the joi de vivre strain. I hesitated to greet people with a potentially alienating image - the words in the song painting are rather militantly atheistic, a position I have since evolved: an atheist doesn't

believe

in God so whether one is an atheist depends on what one means by the God word. The literal God of fundamentalism whether of Islam or Christianity is clearly a grotesque fantasy but if you define the word as consciousness or being - who will claim atheism... or even agnosticism? The painting to the right is entitled,

All At Once

, imagery borrowed from my daughter's sketchbooks, a painting, like many in this show, that throws its lot with celebration. I also hung paintings on the end of this thick entry wall (see below).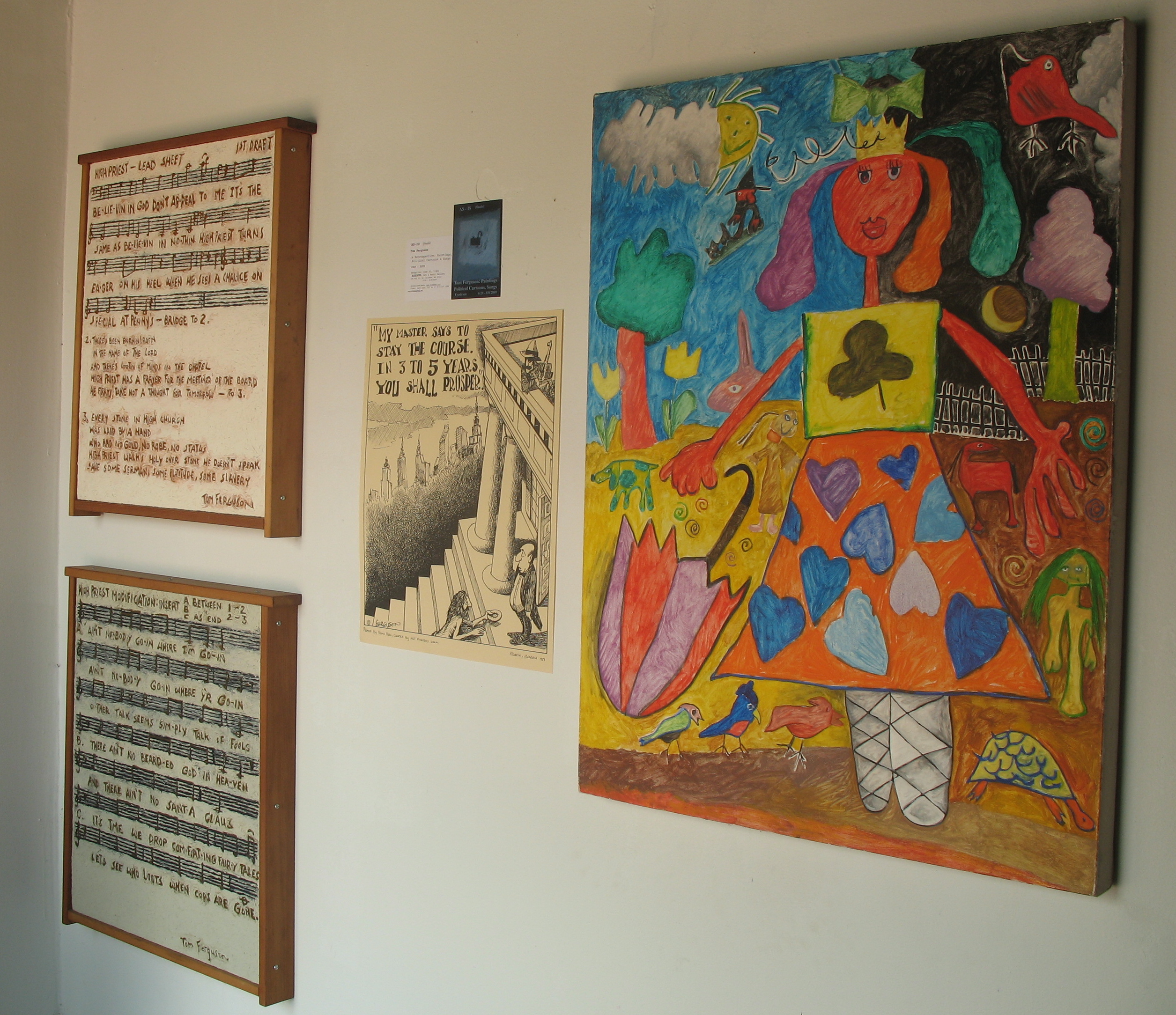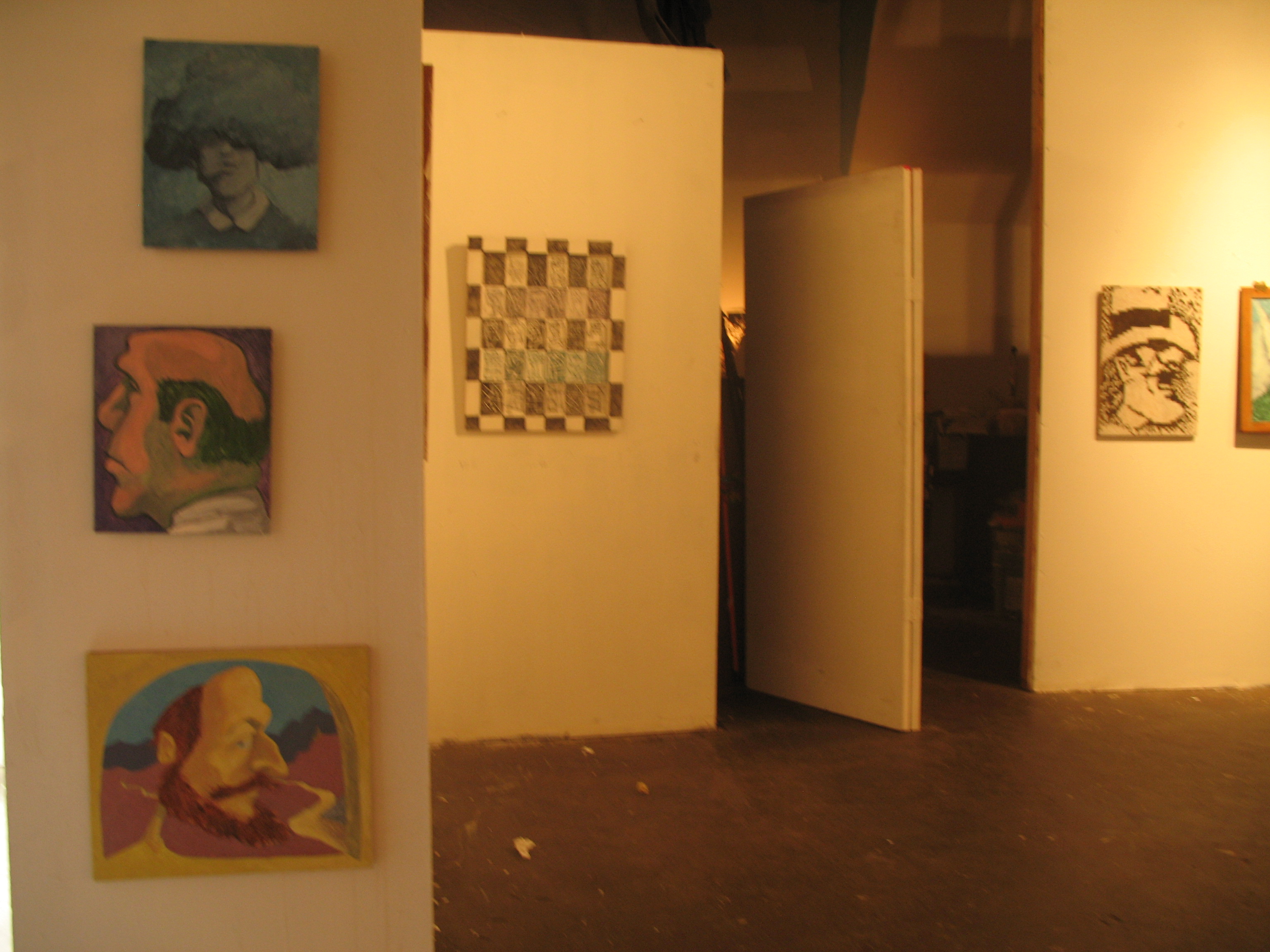 On the edge of the entry panel I mounted three paintings which are somewhat out of the time frame, since
the main gallery is primarily work after 2000... but when hanging the show I began to notice unused space
so I could not resist slipping in some paintings that otherwise would just be sitting in racks at home.
back
next
(west wall)