back ... next ... Installation (on my porch) Cute Cow © 2000 Tom Ferguson
still got it - oil on found wood box, 24 x 24 x 4"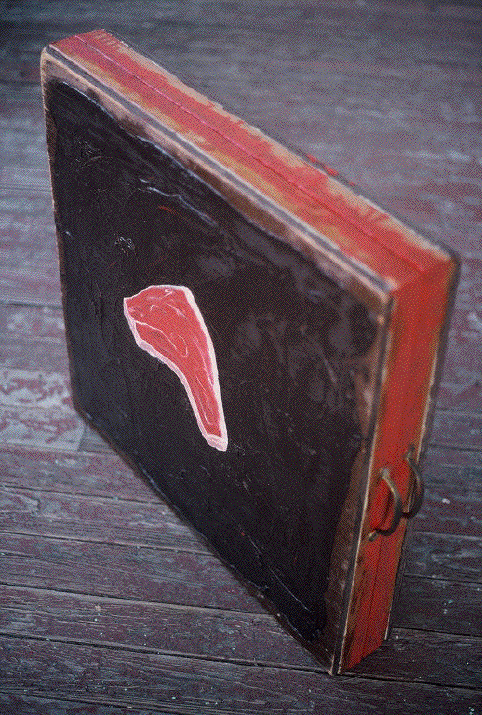 A friend gave me this mysterious box, kind of a portfolio but too whacky to actually use for that. I used it in my series of meat-questioning works. The opposite side has a child's drawing of a cow (see next).
back ... next