back ... next ... Connection © 1987 Tom Ferguson Still got it. 27 x 24" oil/c. I had a dream, of hanging from a clothesline, connected
at the top of my spine, back of my neck... felt very vulnerable, a very thin line between life & death. Represented it thus: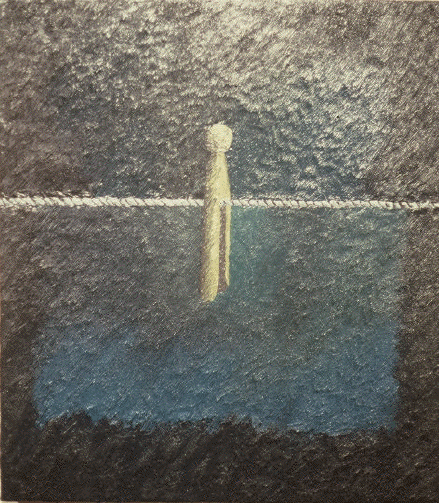 bit of glare but....