back ... next ... Commodities Speculator © 1986 Tom Ferguson collection Shane Jones, St. Louis, Mo. oil/c. 90 x 30" ...
Somehow this character reminds me of the late Tom Drum, former gallery owner in Atlanta who
organized an exhibit Ten Artists/Ten Years, celebrating 10 artists who exhibited at the
Madison-Morgan Cultural Center over 10 years. Below, installation shots in St. Louis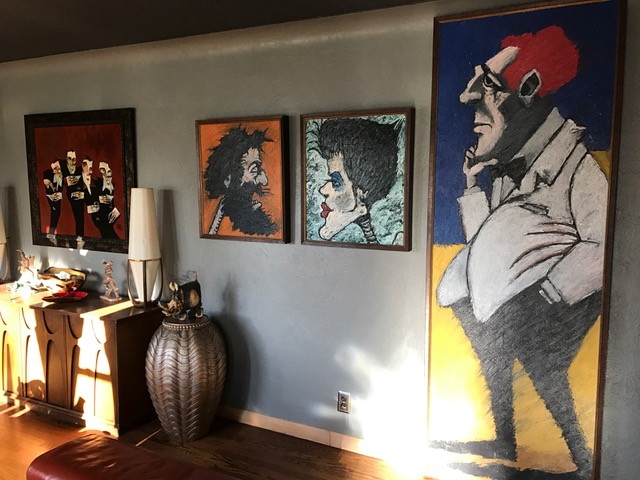 Shane sent me these photos, installation shots.

40 Days in the Desert Again

, the head on the left, Shane got at an auction, then
found me on the web and purchased the full figure and the hea

d, Chairman

.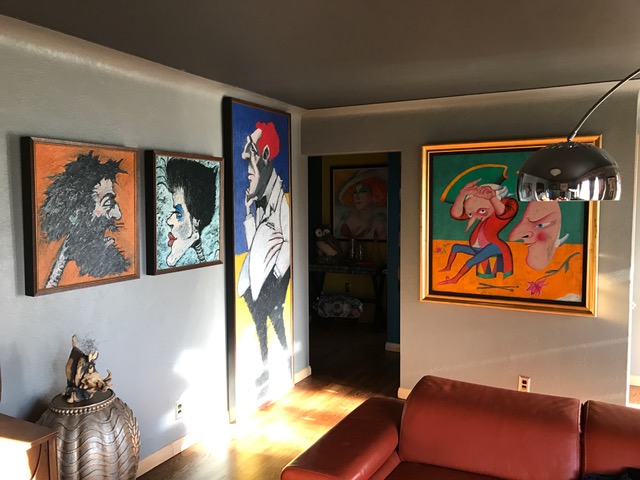 back ... next