back ... brochure back...Brochure (front) © 1984 Tom Ferguson The brochure that accompanied a 7 museum touring
retrospective in 1984-5. You can see a shift by comparing these paintings to the ones on the back. The shift is in the way of
painting... increased scumbling.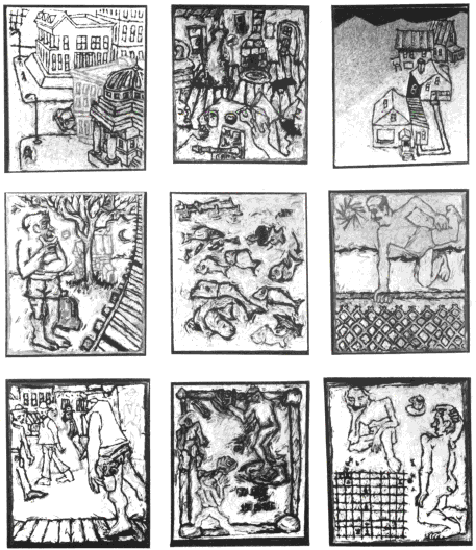 back ... brochure back.
7 Museum Tour: Madison-Morgan Cultural Center, Madison, GA/Museum of Arts & Sciences, Macon, GA/ Chattahoochee Valley
Art Association, LaGrange, GA/Albany Museum of Art, Albany, GA/Okefenokee Heritage Center, Waycross, GA/ Gertrude
Herbert Memorial Institute of Art, Augusta, GA/Creative Arts Guild, Dalton, GA
.......