back next

48 Soldiers

© 1974 Tom Ferguson collection Joe & Hea Jung Ruesing... really can't find a record of when I did this but around this time. I know the drawing came from the one-a-day books... I remember being excited over the grid, the progression of the image & the combining of reference, figuration & abstraction... & the conformity implied by the uniforms & the grid which at the time of the drawing, 1971 or so, was an issue,... the counter-culture & U.S. invasion of Vietnam. We can't seem to get past the war issue.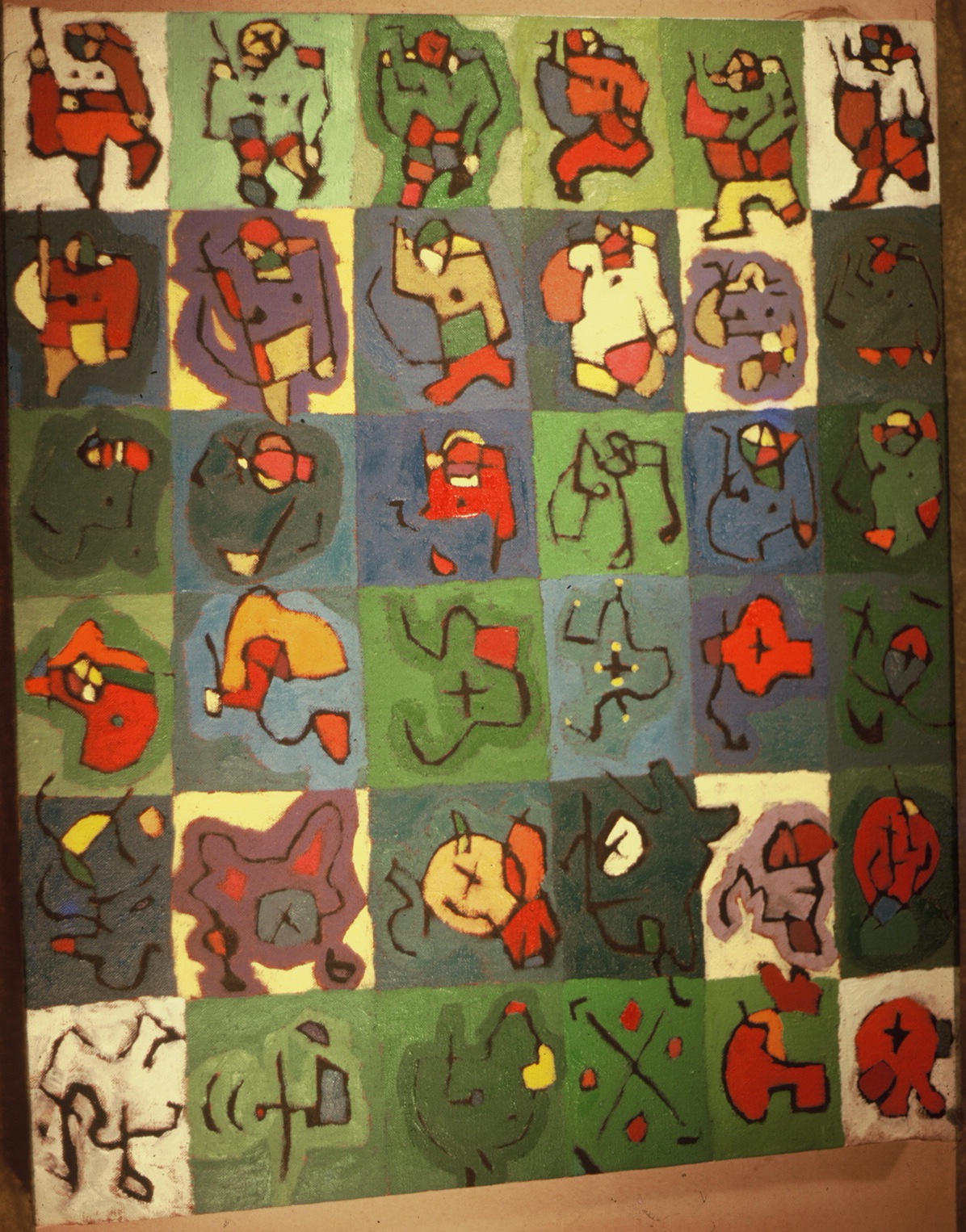 Below are different views of a sculpture (relief?) I did for a show Sandler Hudson Gallery did of works that utilized
repetition. It's called
Pete & Repeat
, a painting on 1 x 4" pine board, the soldier imagery actually drawn on
computer, printed & pasted. It leans against the wall like a pair of skiis. In this version the imagery gets
progressively more abstract then circles back.