back ... next ... Rightness © 1976 Tom Ferguson ... Still have this one. oil on canva, 35 x 25"
The muted, harmonious color and arrangement of lines here seemed to illustrate the sense of "rightness" referred to
in the I-Ching which I had been consulting around this time.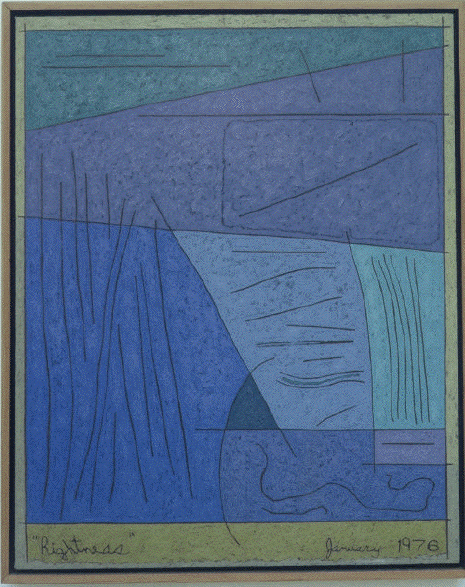 back
...
next