back A color lithograph done in Wayne Kline's

Rolling Stone Press

in 1986 and a Serigraph, or Silk Screen, as we called them in Art School done at Bill's studio in mid-town (lost track of his last name). Both of these invitations to work with printers were spin-offs of the High Museum show in 1985. Wayne placed many

Snow Plow Operator

s in museums through out the SE.
The serigraph used the character

Anarchist

I had developed from a Village Voice article on the Chicago Anarchists who were railroaded in the early union-organizing days... way back when workers were dominated by corporations and the elite. One version of Anarchist is hand-painted, softening the affect somewhat. Both prints still available to the shrewd collector for about $300 and shipping - each.
They're 30 x 22" approx.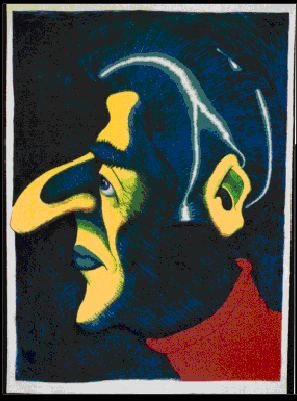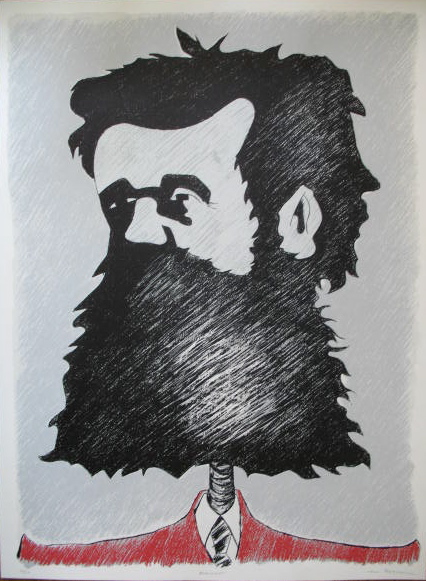 back